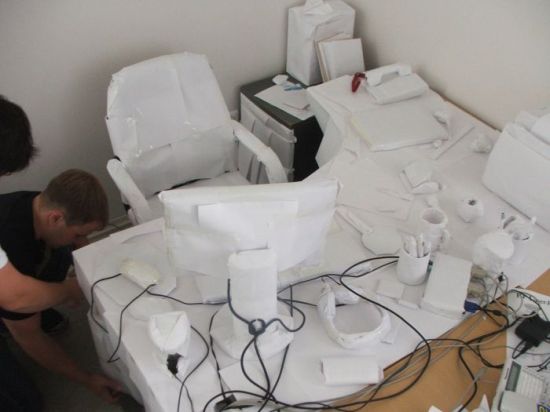 While the whole world is deliberating on paper less office, this unusual office in Russia has everything wrapped in a paper. Cool! It is just an office prank. Your must have heard about it or must have come across some kind of office pranks. But this one is absolutely mind blowing.Reportedly in one of the offices in Russia to play paper prank on a coworker, someone wrapped everything that he could see in the office paper.
Nothing is spared, monitor, key board, CPU, printer, mouse pad, pen stand, telephone, files, chair, table… just about anything that he could see. Only thing that escaped the wrapping is cables.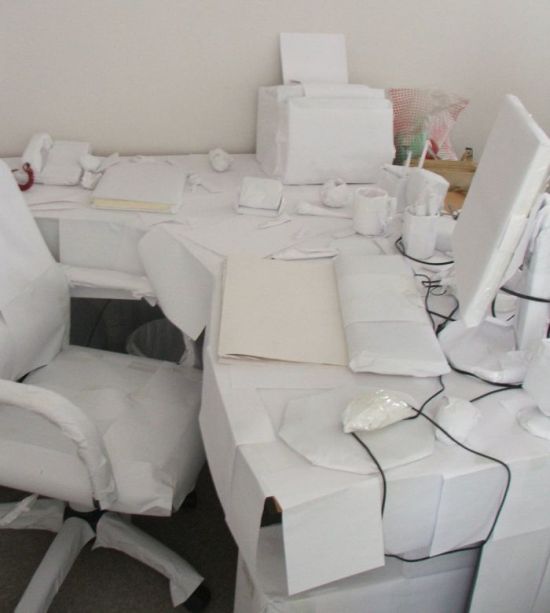 This painstakingly creative initiative of wrapping everything using the office paper looks amazingly unusual and it is certainly kind of an out-of-the-box office prank. If you are considering this as a sheer waste of time and paper, I wish somebody does something like this to cheer you up!
Via : Englishrussia