A lot many times when people are excited, they express it in a celebratory hand gesture by slapping the flat of their palm and hand against the palm and flat hand of their partner. This is often tagged as a 'high five'. Getting the same experience in your everyday life is Da Deng, who has designed the Bye-5 light switch.

Working the whole day leaves us drained. The result is such that at times, we don't even bother to perform necessary tasks like switching off the light. But with Bye-5 you will wait for the right time to switch off the lights. Shaped in the form of an open palm is this light switch, which has been crafted from a soft material.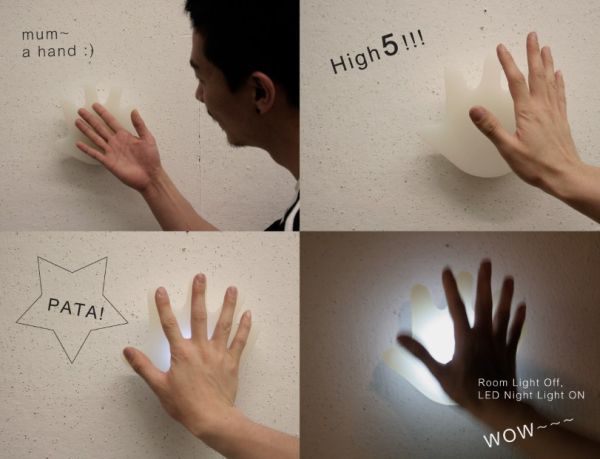 The hand-shaped switch is very eye-catching and will force the user to give a high-five with a smile on their face. Before leaving the house, all you have to do is, give a high-five to Bye-5 and the lights will turn off automatically. After this a striking LED dim light will be stimulated, which will signal that the lights have been switched off.
This will not only save energy but will take care of the ever deteriorating environment as well. So, next time when you are going out and feeling lazy to switch off the lights, all you have to do is slap your hand against Bye-5 light switch and say, "Give me a High-five."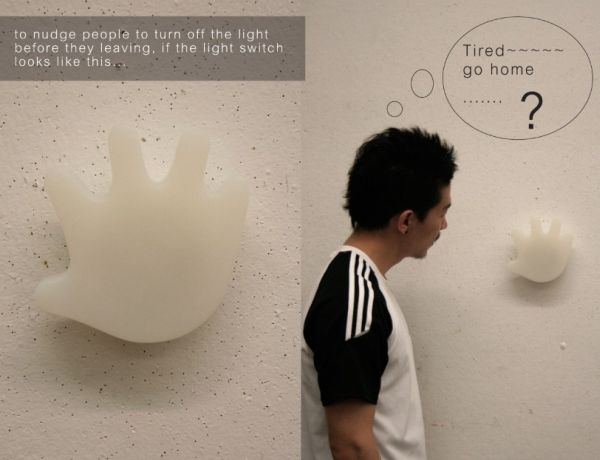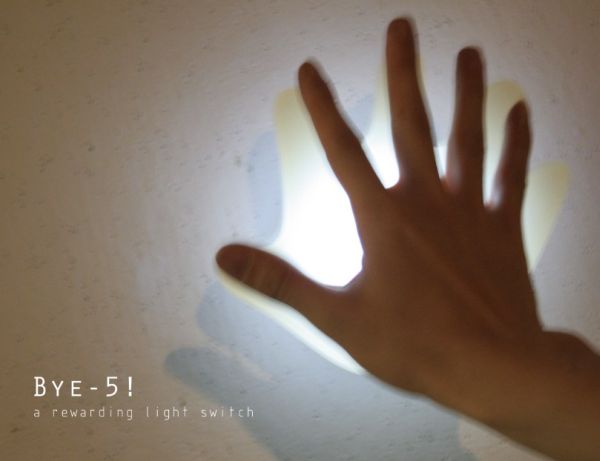 Via: dadeng