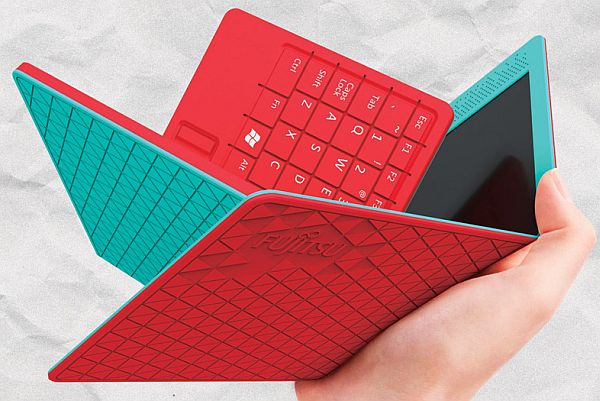 Small is beautiful! Thinking on the same lines, I open the gadget covered in my favorite color case, what I get is a laptop. After preparing some documents, I think of some browsing. Few more folds and I have a tablet. When I wanted to read some e-books, I flexed it again to form a book. And, finally I fold the gadget in half and it's back in the attractive case. Now, that's an envisioned hands-on experience on a 'Flexbook', a concept designed by a Taiwan-based designer Hao-chun huang.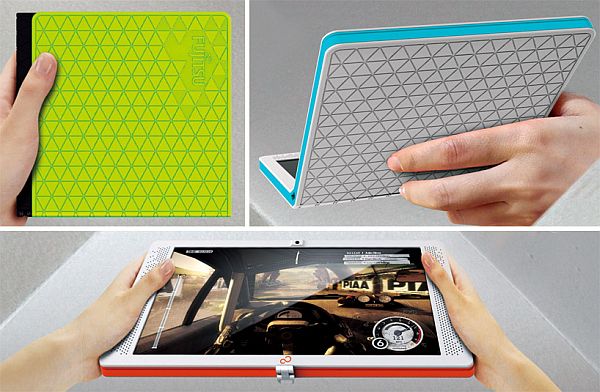 Modern world demands the gadgets to be beautiful, flexible, and portable. This multi-functional design apart from being beautiful supports the fact to be flexible and portable. The flexible structure with a center joint allows you to customize the device into a wide range of configurations. You can fold the device to take the shape and use it as a gaming device, e-reader, tablet, or laptop. If a device is foldable, it is surely portable. With so many inbuilt functionalities, the design never compromises on looks. Also, the designer envisions the users to select their own colors and patterned textures for the skin of their 'Flexbook'. Small is more than just being beautiful!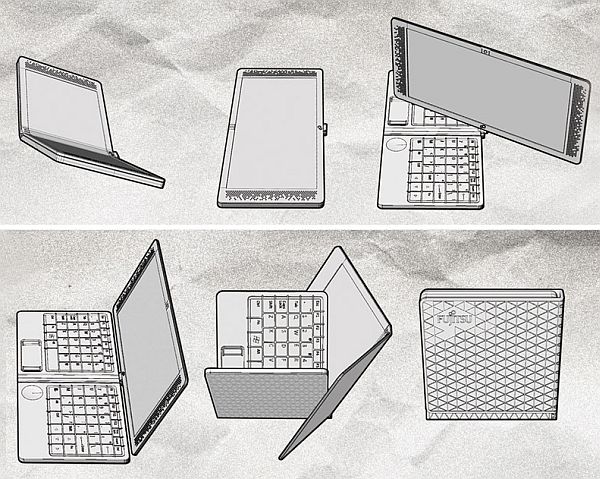 The project was designed for the 'FUJITSU design award: a life with future computing' competition, organized by designboom in collaboration with FUJITSU.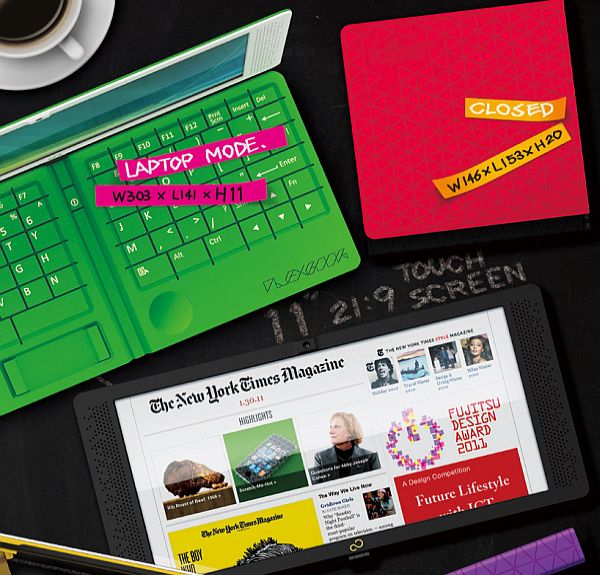 Via: Designboom