Summer is not all about heat; it is about fun and enjoyment with your dear ones and going on wonderful vacations. To enjoy the summer and protect ourselves from the strong heat we need umbrellas to relax ourselves while enjoying the sun. There are several ways to enjoy the sun without getting sunburns, and umbrellas are an excellent mode to be safe from the sun while being stylish. Here is a list of umbrella with amazing designs that will definitely make your summer time enjoyable.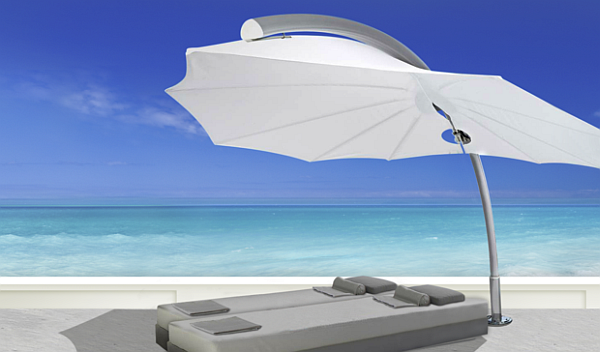 Rimbou Icarus Shade Leaf
Rimbou Icarus Shade Leaf is a leaf shaped umbrella that offers shade over a large area and is best suited for the protection of a small table or a seating area. The design includes 360-degree angle of rotation-inspired form tropical leaves. It consists of a pole that supports the leaf shaped umbrella and allows it to extend to cover a large area. It is a perfect solution for the luxury decks and patios.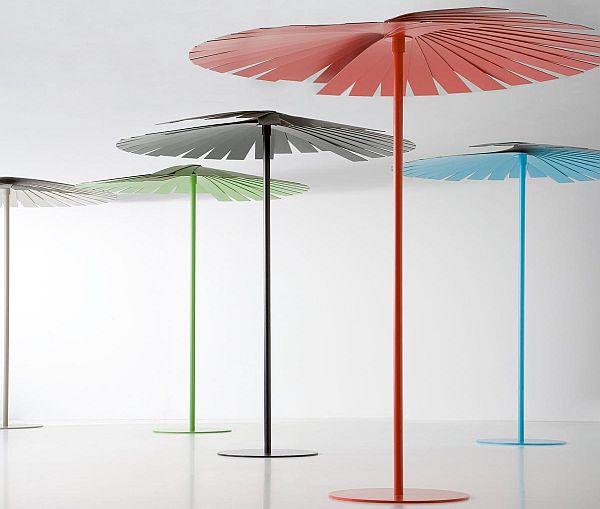 Ensombra
Ensombra features fan like blades that are weather resistant. This beautiful outdoor umbrella consists of a base made of powdered iron and a pole coated with steel. It is perfect for patios, gardens, pool area, and beach. It offers a long life span suitable for both hot and cold climate. It is available in two sizes and six vibrant colors.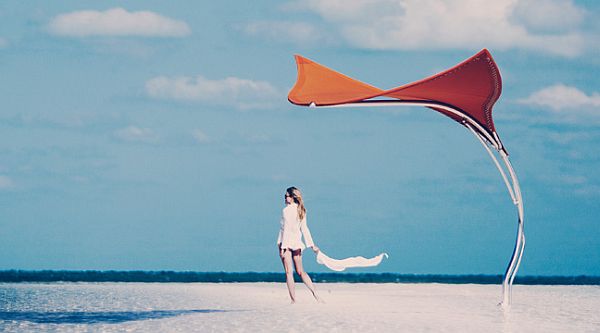 Stingray
Stingray designed by Tuuci is created from polished wrought aluminum. It consists of the blend of natural elements and state of the art marine grade materials, which makes it distinctive and durable. With angle of rotation of 360 degree, the umbrella can position itself to provide shade anytime required.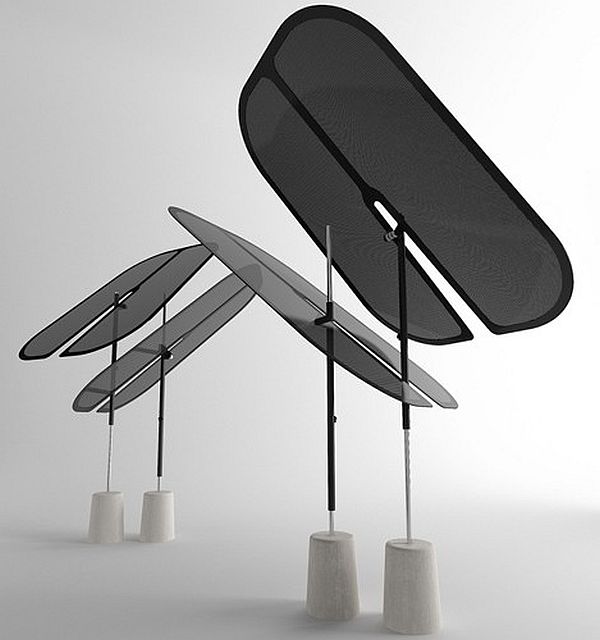 Nenufar Patio Umbrella
The Samoa Design created Nenufar Umbrella is designed for patios. The umbrella has a flat surface and is a sheet that can be adjusted by both tilt and angle. The umbrella is available in both square and circle shape, and has an aluminum foil split laser and tapissé fabric. Available in various colors like brown, grey, orange, white, and black, the umbrella includes a small table to hold your drink or eatables.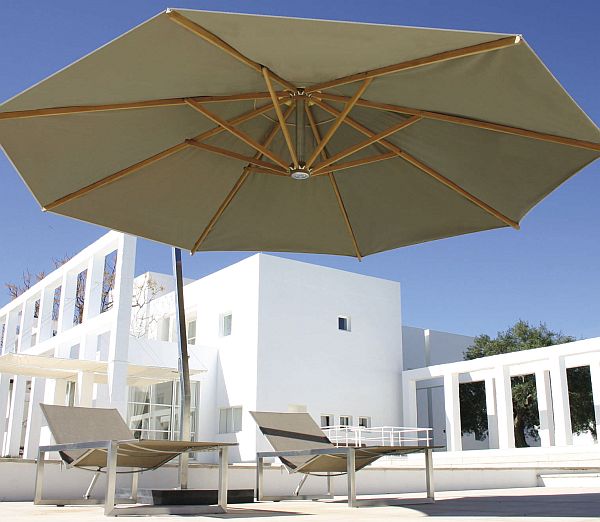 Shady X-Centric
Shady X-centric umbrella is a result of fine woodwork and the cover is made of superb acrylic shades. The base is made of granite with a stainless pole supporting the umbrella and the ribs beneath the umbrella are made of teak, making it perfect to work for years.
Summary
Umbrellas are quite a useful accessory for the summer. Do not forget the bliss of shade while having fun in the summer, and useful and designer umbrellas can ensure you stay safe from the sun while having fun outdoors.