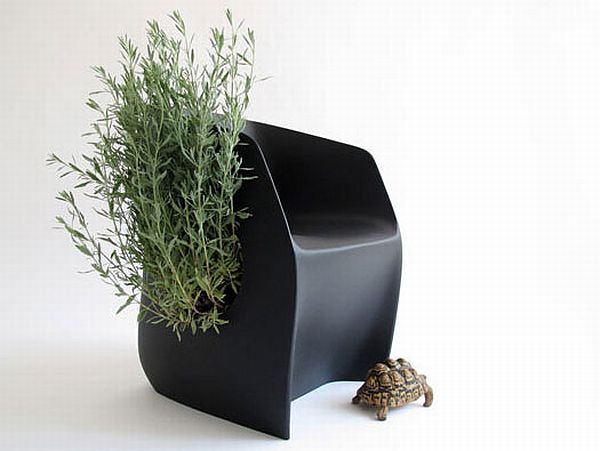 Chairs are an important part of all dwellings and other spaces. They can change the aura of any place with their appearance. Martin Azua has crafted this piece of furniture in a way that will make you slip into a state of awe. Named as the Inner Life Chair, it comes wrapped with natural elements that will support life.
It will act as a safe dwelling for small animals like tortoise, pups and kittens. The chair has a vent from the back that will guide these little species into a hollow space. The design will protect them from harsh weather conditions, while acting as an apt place to live.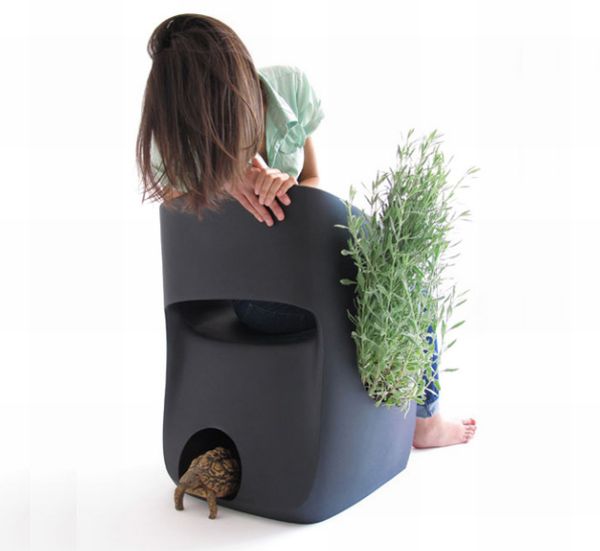 The eye-appealing designing has life inside which makes it an eco friendly product. The piece of furniture will also come wrapped with conditions that are vital for growth of plants. Inner Life Chair will surround users with their favorite plants, which will add aura to the vicinity.
It will act as a planter, a habitat for animals and a comfortable chair to soothe the tensed nerves. The designer has made an effort to showcase the natural origin through his design which is worth applauding. Inner Life Chair will enthrall everyone with its exquisiteness and unique characters.
Via: Mocoloco