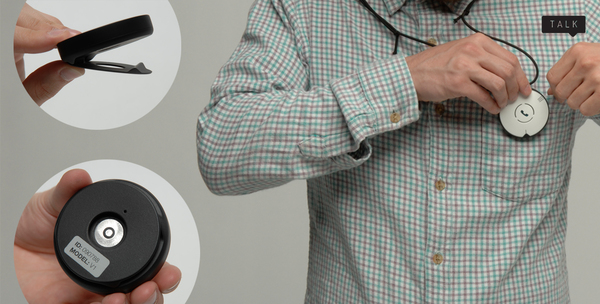 Modern gadgets are user-friendly but tend to ignore the special needs of elders. There are so many people belonging to the old generation who cannot understand complex gadgets. Taking care of all their needs through his design is Tom Harries. He has come up with a mobile communication concept, named the "TALK," for this age group.
There are many elders around who live alone and are exposed to potential dangers. Absence of family members can invite troubles that can stretch from health to robbery. The round-shaped gadget can be worn around the neck and does not require much understanding. It is easy to use and won't burn a hole in the customer's pocket. It has a rotator system that is used to dial numbers. Simply, press and hold the center button, which will activate a call. The user can store important numbers that will be of help when emergency strikes.
TALK has been crafted in an eye-appealing manner and does not require any complex set-up. It will be accompanied by a charging cradle that will keep injecting necessary life in the mobile phone. The gadget is very reliable and vows to make life of elderly better with easy communication.
[Cheers Tom]