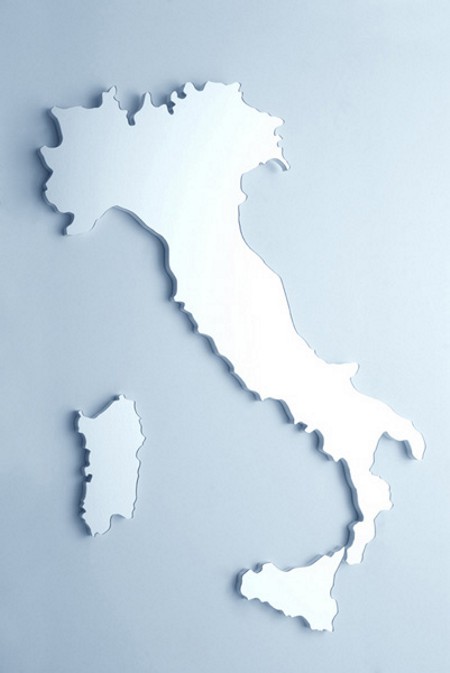 Whenever we think of Italy, we end up visualizing the amazing topography of this country covered with excellent marble structures. Of course, this ancient country is one of the most beautiful countries of the world. It is the same timeless beauty of this country which is the inspiration behind Italian designer James Irvine's latest creation- the Belvedere Italy Mirror.
The Belvedere Italy mirror is a magnified replica of the shape of Italy. Its not just a mirror, its a reflection of the golden heritage of Italy. The mirror is made of methacrylate with an expanded PVC support. Those with an eye for art will love to hang this gorgeous mirror on one of the walls of their living room or office. The gorgeous mirror will compliment the beauty of your nicely done interiors in the most charming way.
The mirror measures 42″ x 35″ x 0.5″ and sells for $720.00 at nova68.