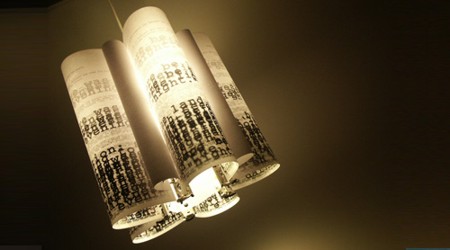 Sonic's new concept lets you run your imagination and design the lampshade of your choice. The unfinished structure consists of 5 binder clips which allow you to complete the structure by complimenting it with hand-made shades of your choice using a home printer.
You have the liberty to decorate the light with any image or text of your choice. It could be a photo of your beloved, or just plain text that appeals to you. You just have to secure the paper of your choice into the built-in binder clips to get the job done. The central acrylic diffuser of this lampshade takes care of the illumination part using a fluorescent tube.
Isn't it fun creating your own lamshades?