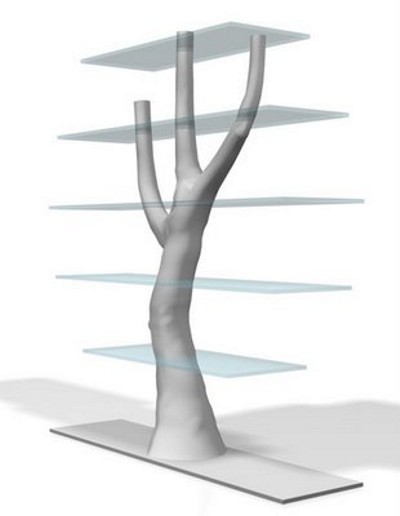 This masterpiece from Zaum is the sincerest of tributes to the power of mother nature. Though trees are the essence of any exotic wooden design, they often end up getting hidden in the background. Designer Miguel Duarte takes a different stance by bringing the beauty of a tree to the forefront in his sculpture.
The Tree Dimensional Shelf is a homecoming in true sense. As the name suggests, the Tree Dimensional Shelf is made using a tree and Blizzard transparent shelves. Unlike other structures, this unique structure gives importance to the beauty of the tree rather than using it only as a base material. Each shelf is different in size depending on the size of the tree.
The Tree Dimensional Shelf is a true masterpiece that reflects the beauty of a tree at its best.