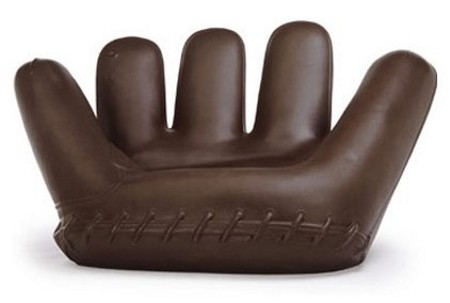 Among all the seating furnitures that I've seen in recent times, the big 'Joe' clearly stands apart. Its uncanny resemblence to an oversize baseball glove is not by chance, but done intentionally with great effort.
The 'Joe' is a great furniture. Its not only high on size, but every inch of this grand sofa oozes sophistication and comfort. Besides providing you the pleasure of resting on its giant-sized palm, the Joe will also add to the beauty of your living room. The Joe is fully made of polymer which makes it an ideal furniture for indoor as well as outdoor use.
The grand sofa measures 34″H x 63″W x 40″D approximately and carries a price tag of €1,011.00. It is expected to hit soon at Proformshop.