Cinemagraphs are basically moving photos. However, unlike a GIF, the whole picture doesn't move. Only a few chosen elements move while the remaining picture looks stationary. This, when done right, can give some excellent effects. Even though you may be hearing of this for the first time, cinemagraphs are all over Instagram and other visual sharing sites.
These days, making a cinemagraph is not all that hard work either. Just go to the Appstore or Playstore and download one of the following apps to start creating these cool photos right away.
Motion Stills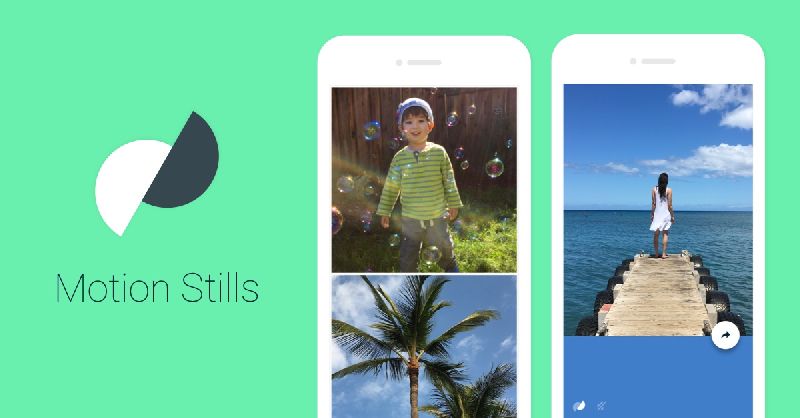 Motion Stills is an app by Google capable of creating both cinemagraphs as well as time-lapse videos. There aren't a lot of options available but it has a very good video stabilization qualities. Motion Stills allows you to create 3-second videos. There aren't any editing features, but you may join clips to create a movie. It is available on both, Android as well as iOS for free.
MaskArt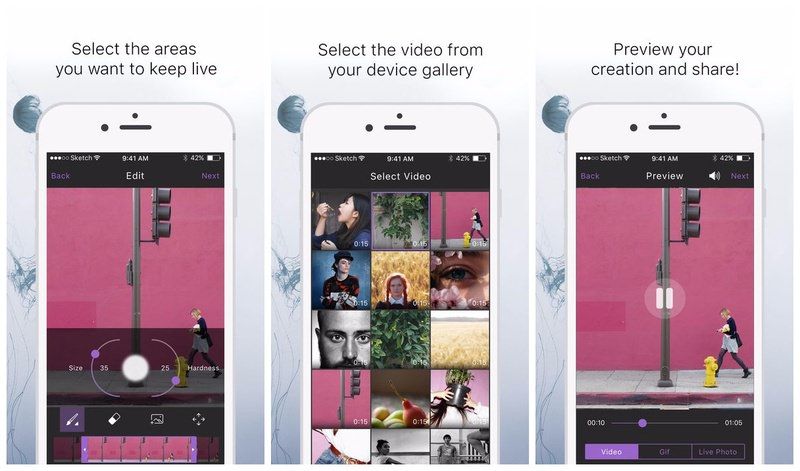 MaskArt is an app that allows you to create cinemagraphs out of videos on your phone. This can actually work better than creating a cinemagraph on the spot as it gives you more control over recording the video better. Once the video is selected, you can select the areas if the video that you want to see moving and you're good. The remaining area becomes a still image while the selected area moves. You may also choose to add a picture directly onto the cinemagraph and work with editing features to create your perfect cinemagraph. It is available only on iOS at the moment for free.
fotodanz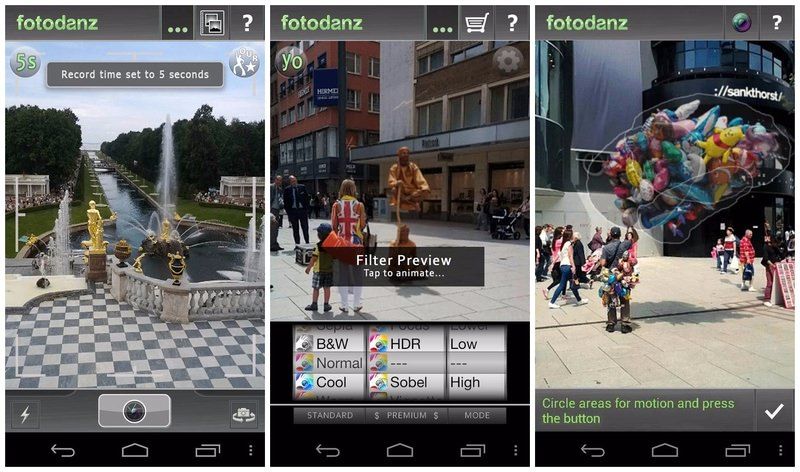 Making cinemagraphs in fotodanz is very easy. All you have to do is record a video from the fotodanz app and mark the area that you want to see come alive. The rest of the photo does not move. There's an upper limit of 5 seconds to the cinemagraph length. It also has other features such as loop styles, length and speed modifications, image rotation option as well as additional filters. To be able to add filters, you will have to buy the paid version which can cost anywhere between $0.99 to to$1.60. For the moment it is available only for Android and if you can do without the advanced filters it will cost you absolutely zilch to create a cinemagraph.
Loopsie
It may not have a ton of customization options, but Loopsie is an extremely powerful cinemagraph creator. It is available on both, Android as well as iOS. The features include the ability to create full HD cinemagraphs and an inbuilt stabilizer that work on making you shaky videos sturdier. It also permits you to create Loopsie in both starts to finish and repeat from start or start to finish and then go back from finish to start. Available to be downloaded for free on both Android as well as iOS, Loopsie will add its watermark to every cinemagraph you make. You can, however, lose the watermark if you shell out $1.99 for the paid version.
Cinemagraph
Cinemagraph is a very powerful and dependable app for creating cinemagraphs. The only feature that it lacks is a video stabilizer, so when recording you will need a tripod to create stable videos. Once, you have a video, just outline the part of the video you want to animate and leave the rest to the app. It will give you the perfect cinemagraph.  If you are not satisfied with the result, Cinemagraph gives you the power to edit your cinemagraph frame by frame. You can add different types of filters, or modify animations for every frame. It is available on Android for free. It also has in-app purchases that give you access to additional features. Cinemagraph Pro is the most powerful app but regular users wouldn't need all the features that Cinemagraph Pro has to offer.
PICOO Camera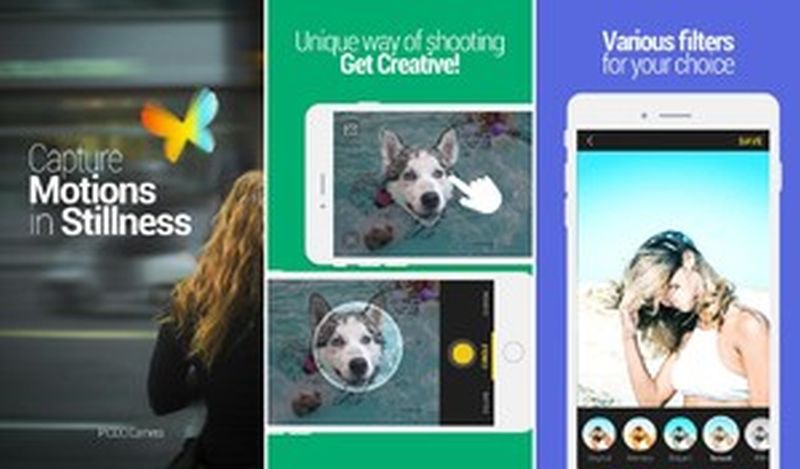 If you would like to have access to filters on a free cinemagaraph creator app, try PICOO camera. It is available for free on Android and iOS. Just shoot a video and highlight the area you want to animate. Cinemagraph gives you square and circular windows to select areas to animate.
Conclusion
Cinemagraphs can create very good effects when done on the right away. For regular users, Loopsie and PICOO camera can offer enough features to get a stable cinemagraph. However, if you are looking to control every aspect of your cinemagraph, you can choose Cinemagraph Pro for its bucketful of features.