2020 was a hard year for everyone. The pandemic really threw a wrench into peoples plans, it cancelled trips, and it kept people inside. But now, with the introduction of several vaccines, people are beginning to start traveling again, they're going out more, and they're freshening up their wardrobes now that seeing others is more of a possibility.
Since it's almost springtime, it's the perfect time to buy some new items and spruce up your closet. The spring is a great time to treat yourself because it's a great little pick-me-up from the winter blues. This spring is especially important because it will bring a sense of normalcy back to people's lives.
Here are the top slide shoes for women this spring:
1. Birkenstocks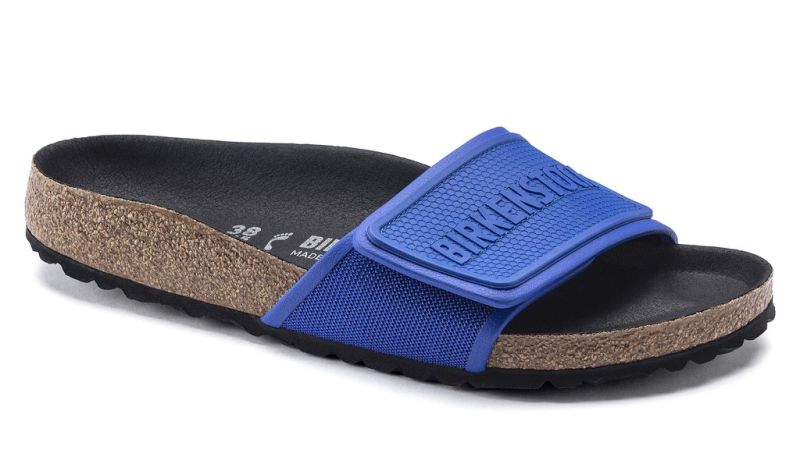 These slides have been a 'must-have' for the past few years now and it doesn't look like that's changing any time soon. They're a great shoe because they're extremely comfortable, they last for a few years, and they're stylish. They're especially great if you're going for more of a BoHo or casual look and can really be worn with anything. There are a few different styles of Birkenstocks available, but their most popular are their slides and thong sandals.
Since they have become so popular, Birkenstock has come out with more colors, patterns and materials. You can find anything from a solid black sandal to metal white slides.
2. Minimalistic Heels
These heels are also an upcoming trend for this spring and summer. The heels are very short and rather thin, which makes them more versatile than a chunkier heel. With shoes like this, you can either be casual or you can dress them up. Similar to Birkenstocks, they're very versatile and can come in different styles and colors. Some of them look more like strappy sandals, while others are more of a slide. They are also available in a multitude of materials. One that has been popular within the last two years is a clear, plastic material. This has become widely popular among celebrities, and has since trickled down into everyday fashion.
3. Mixed Material Sandals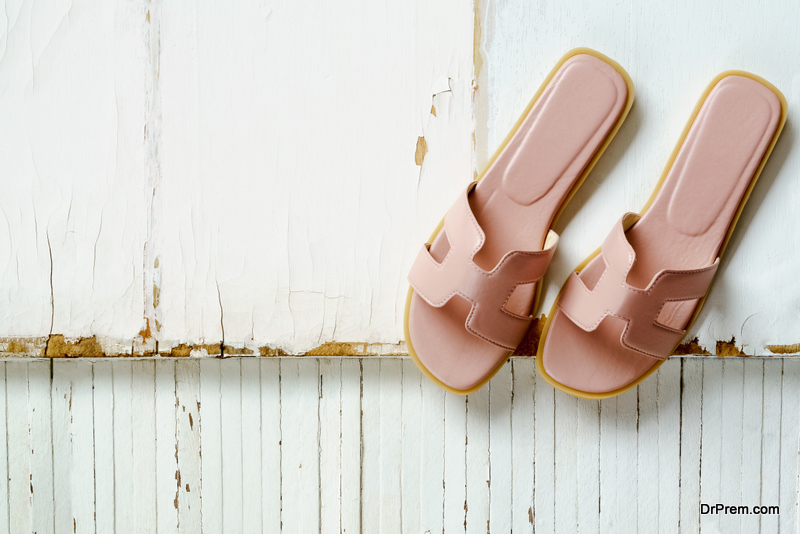 A trend that is making a comeback are dual material slides. These are usually leather shoes with some kind of cloth attached to the heel. This cloth then wraps around the leg and/or foot to keep the shoe on the foot. The cloth on these shoes are usually plain with a small pop of color on them. This is great because it doesn't completely overwhelm the shoe, and it also adds something small to the outfit.
4. Classic Leather Slide
Similarly to Birkenstocks, leather flip flops and slides are essential this year. There are several brands that are currently selling these trendy shoes, so there are a lot of options. Some of the more popular styles are rather expensive, as they're name brand, but even if that's out of your budget, don't worry. There are still plenty of affordable shoes that you can rock this spring without breaking the bank.
Overall, it seems like more basic, but strappy styles are the move this year. If you enjoy accessorising with a colored shoe though, don't worry! There are definitely options to do that too. Don't be afraid to branch out and try one or two different styles and mix things up!
Article Submitted By Community Writer