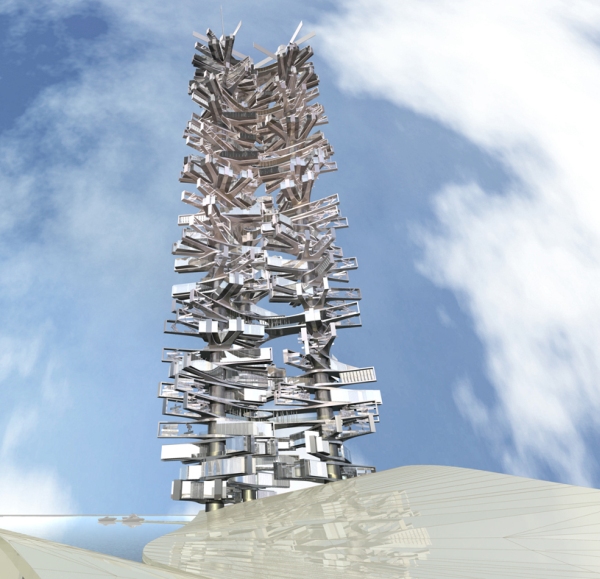 With changing times, we all are going to witness a drastic change in new-age infrastructure planning. The building in the above picture is a hybrid residential tower, wherein fugacious residential blocks are on offer. The super structure, conceived by Bluarch Architecture + Interiors, features specially designated detachable storage containers (pods) that are piled around some of the residential units, solar panels or windmills.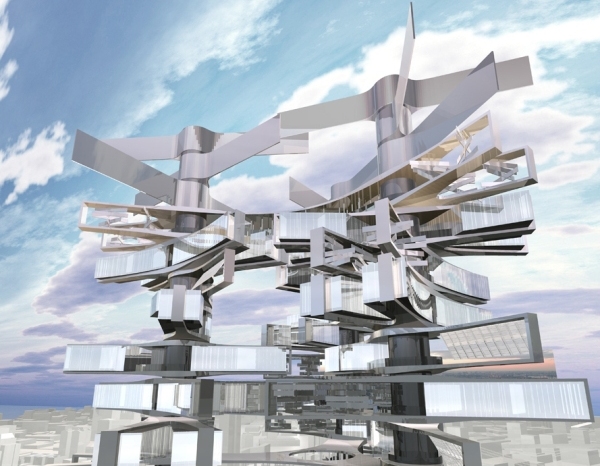 The three top-notch towers act as the most vital part of the structural system. As you elevate every five to seven floors up, more spacious, green pods brace all the three towers in a corbel-like system. Nine magnificent windmills functions on the tower top that glaze over as they embrace the wind.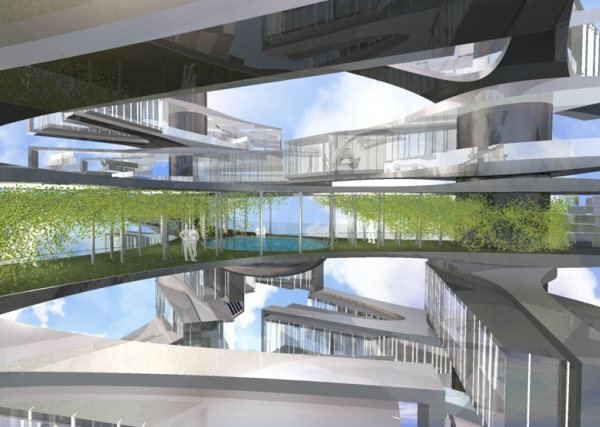 The most amazing feature of this structure is its portability. The sumptuous residential units flaunt locomotion from tower to tower, along with its dwellers in an incredible way. The biggest advantage of this tower is its capability to generate energy wherein it makes a huge contribution to the electric grid.
Bluarch has forecast a switch in the design of portable residence and architecture, irrespective of a specific location or site. The bewitching model has surpassed all the relevance of a diagrammatic approach of present times.
Undoubtedly, this innovative model will attract more participation from the public resources along with the public funds, boosting the environment sustainability and motivating other players in the field to spring up more such architectural wonders.
Source: WorldArchitectureNews