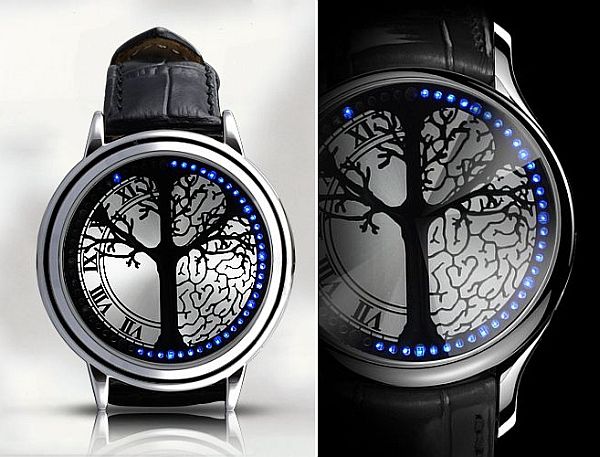 With the introduction of electronic watches that have small computers as a feature, digital displays have also been available. The digital display watch was the newest trend in watches. Time was displayed as a number in a digital display.
Hamilton Watch Company and Electro-Data jointly developed the first digital watch in 1970 and launched it by the brand name, Pulsar LED prototype. The pulsar had a diode which emitted a red light (LED) display. Earlier most of the LED displays consumed so much power that it was impossible to keep them operating all the time. So the users had to manually press a button to view the time displayed for a few seconds. LED watches were sooner superseded by LCD watches, which always used to display time without having the need to press the button as the LCD watches consumed less battery power.
With changing times, there has been a new innovation in the time-reading systems and also there has been a sea change in a person's expression and ways to look at the time. Now, blue LED touchscreen watches are the latest way to look at time as it combines hope, convention and modernity.
This watch has a lot of changes with respect to design & technology. It was designed with a genuine European approach. Belted with a leather band with stainless steel casing, with literally no weight at all, this watch had an elegant look with a tree splitting into two. It displays a brain which symbolizes cleverness on the right and on the left it displays numerous Roman figures, which gives a prestigious feeling.
Compared to the LED watches of the past, this watch too saves battery as it shows the time only when the screen is touched. This watch also comes embedded with the latest and innovative technological features wherein the hour is displayed by a flashing blue light, whereas the minutes appear through a line of blue LEDs. The watch also has a special mode which automatically notifies the time every half an hour.
So the watch itself is a revolutionary product and by purchasing one of these hybrid blue LED watches you may turn out to be a trendsetter.
Via: Chinavision