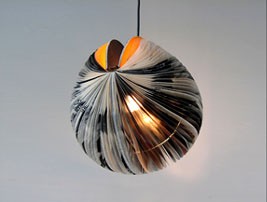 What do you do when you have finished reading a book? Used books make their way to bookstores which sell second hand books. If it reaches the hands of an artist, what do you expect he'll do with it? Create art, obviously!
That's exactly what artists from Dutch design shop Atelier Bomdesign have done. They have created beautiful lamp shades from used books. These Booklamps are re-crafted and shaped to form book lamps that make great lights especially in areas where the mood of the lighting is soft and understated.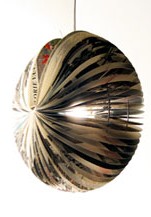 Bomdesign specializes in making wonderful products from recycled products. These Booklamps are priced between 200-400 euros.