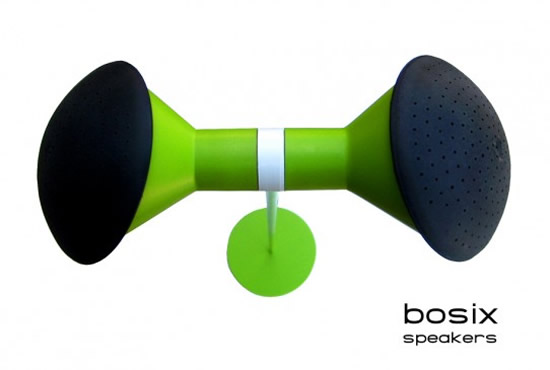 In this day and age, the best mantra to get noticed and also market your product unfailingly is to do it the green way. Anything that is eco-friendly or even looks like one grabs attention. And such is the case of this speaker system from Germany. Dubbed as Bosix, Clemens Haufe, the designer, has crafted it out of two garden implements. Looks like he has glued two spouts of the watering cans on a stand! And instead of filling it with water, it is stuffed with technical components to dole out soothing melodies. Intended to pour out music instead of water, this speaker system can be connected to any laptop or PC.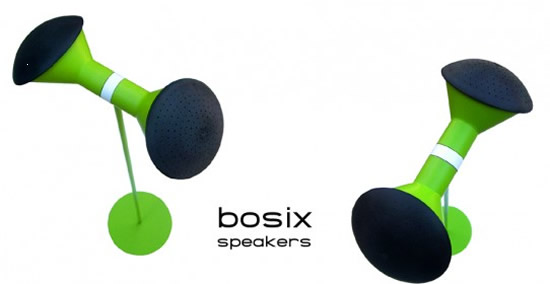 Powered by 230V, it can dole out 800 watts of rockign melodies. Featuring a 20Hz frequency range, it can be connected with a 3.5 mm jack. Offered in the colors of white, black, red, green, this garden speakers will certainly find its palce in your teen's room.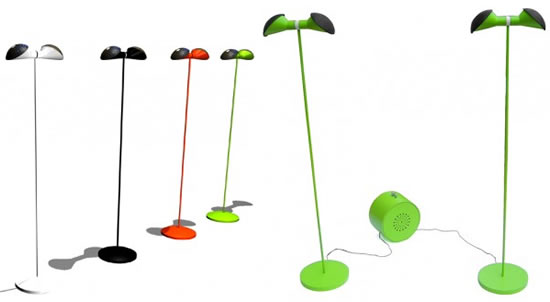 You can grab them for 150.00 Euro.