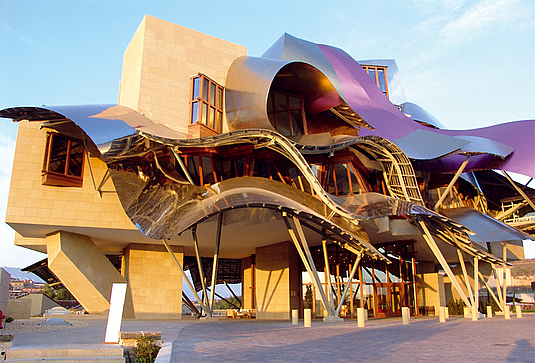 Frank O. Gehry, architect of the epoch making Guggenheim Museum
Bilbao, has created yet another landmark building, this time a hotel, more specifically a wine hotel, the Marques De Riscal. It seems Spain is so enchanted by Gehry's architecture, that they had him create the wine hotel Marques De Riscal for them, and we wouldn't blame then if they were, coz once again, he creates another masterpiece of metal. The hotel's location in the heart of the Rioja wine region of Spain makes it sort of a pilgrimage destination for wine aficionados.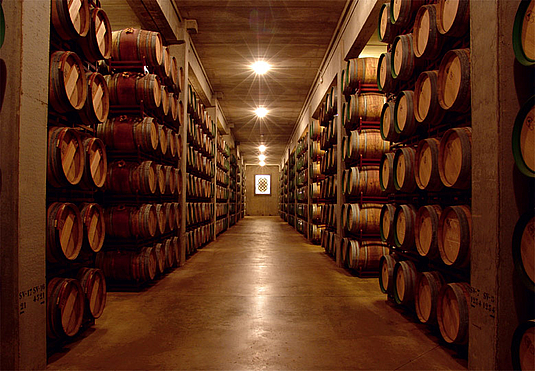 The collection of vintage wine in here is as vast as 16,000 bottles, including another thousands of bottles worth of barreled wine. As a complement to the wine experience, the guest in the Marques De Riscal get to enjoy a backdrop of cozy rooms, and stunning interior design. What's more, the hotel has its own vineyard which guests are allowed to tour, in addition to receiving tours of the surrounding area. The complex curved pattern of the titanium skin folds around the building like soft cloth of different patterns and colors, looking magnificent in the landscape. It is hard to describe the beauty of this structure, but it suffices to say that the $100 million budget is completely justified in this structure.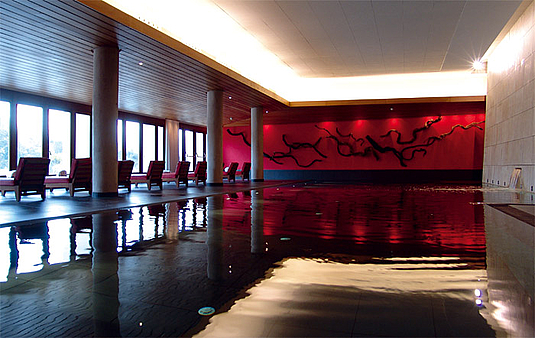 Source: HOME