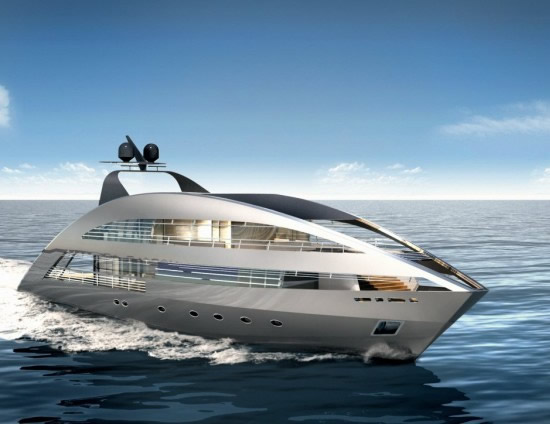 Hoping to create ripples in the already over saturated market of luxury yachts, the Foster designed 40 "Signature Series" is a new concept private luxury super-yacht for a new generation of yacht owner. Sporting a distinctive ultramodern form, this beauty is offers a fresh opportunity to attain maximum privacy, uber-comfort and optimum usage of space onboard a motor yacht. With a strong emphasis on quality and quantity of space this stunning four deck boat has an overall length of 41 meters.



Lord Norman Foster's work incorporates beauty, function and luxury, down to the smallest detail. And so the 40 "Signature Series" offers additional deck space and interior comfort than any equivalent yacht of her size.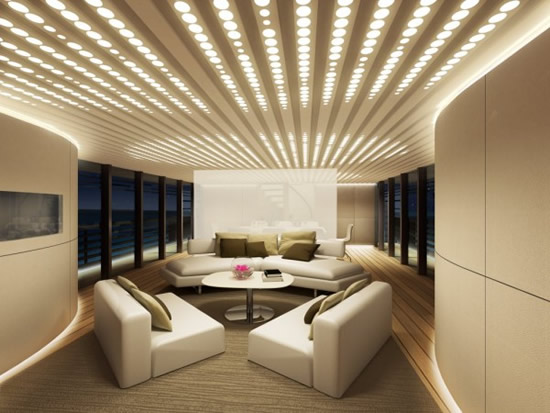 The best of nautical tradition will be bought together with contemporary and timeless design to offer a genuine extension to the modern spaces of life, work and holiday in around the world.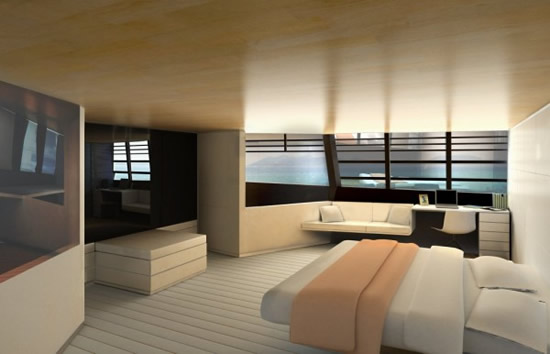 Since a private luxury Yacht is the ultimate way to bring family and friends together, indulge them in the special conviviality of life on board the 40 "Signature Series".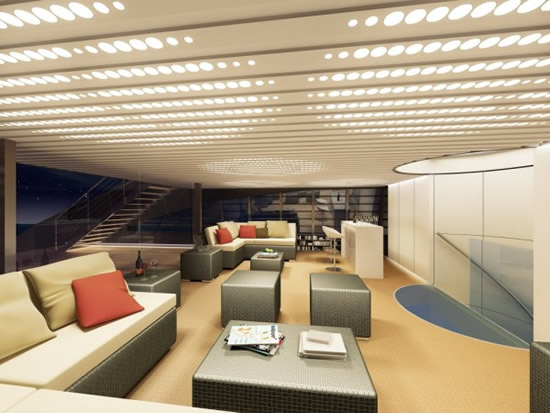 Via Flylyf