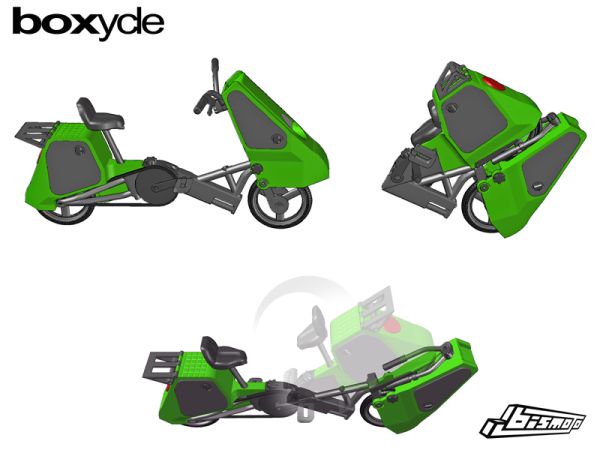 Modern times demand that people hop from one place to the other and also socialize. But when on the move, charging gadgets also becomes difficult at times. Cutting all such worries is the Boxcycle made by Bismo Joyodiharjo from Indonesia! Designed with the main idea of storage and transport, its usability and benefits will gel perfectly with this contemporary world.
The Boxcycle has been equipped with two storage compartments and a device holder. While one can easily store clean and dirty clothes separately, it also has the capability to charge gadgets like your notebook, cellphone and other electronic devices while taking a ride. All this is possible through common generator hubs, such as Shimano DH-3N7. This easy to produce vehicle saves space because of its foldable nature, and also is boxy and retro in style. The body functions as a mud guard to provide extra safety. The handlebar and height of the seat are modifiable. Its compressed size makes maneuvering easy on the roads but still pumps in the usual riding characteristics. It has the ergonomics of a comfort bike with a drive train and a low stand over top tube – universal standard wheels. It comes decorated with some additional safety lights.
The Boxcycle is fun and friendly. So, buy one to experience all the enjoyment and benefits attached with it.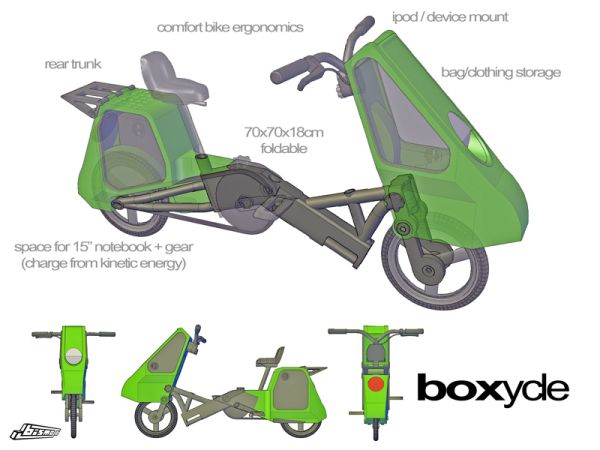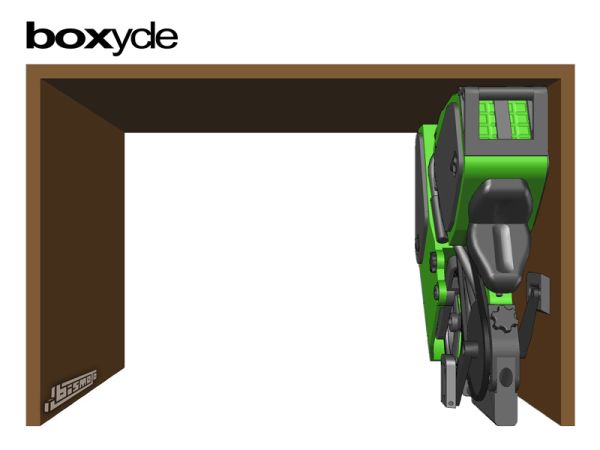 Via: Designboom