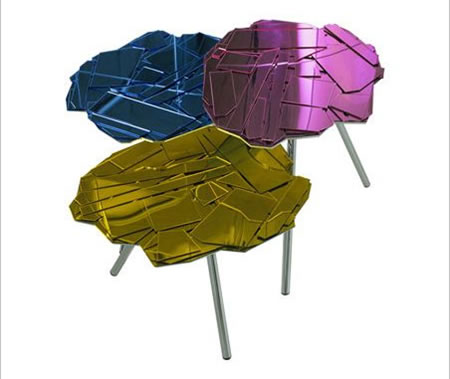 Do you want to add a dash of glamour, style and panache to your living-room? Do you want to acquire a piece of furniture that is sure to draw nods of appreciation from your guests as well as present a distinct style-statement? If your answer is yes, you are at the right place!
Presenting Brasilia (a creation of Fernando and Humberto Campana's multisided tables (2005)), an attractive and innovative range of tables that is sophisticated, colourful and would surely be an ideal addition to your home decor. The brilliance of the colours that these tables are available in speaks volumes about Brazil, the country of origin of the designers. The patterns of stones on which the capital city of Brazil, Brasilia, was built,is also reflected in these beautiful pieces of furniture.

The Brasilia tables sport modern art sculpture, which comprises of a disorderly mosaic created out of reflecting glasses, thereby making the tables appear as if made of pieces of a broken mirror. The 'Brasilia' tables are available in five altenative sizes.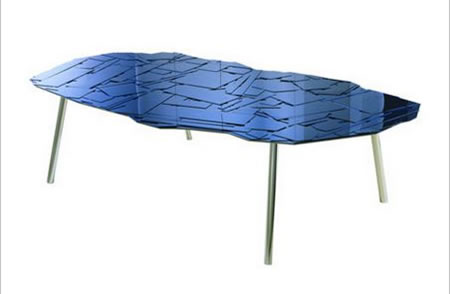 One look at these tables tells a lot about the patience, innovative ideas and the diligence that has gone behind their creation. Get hold of 'Brasilia' tables, and add a couple of notches to the overall beauty of your living-room decor.
source:gizmodiva