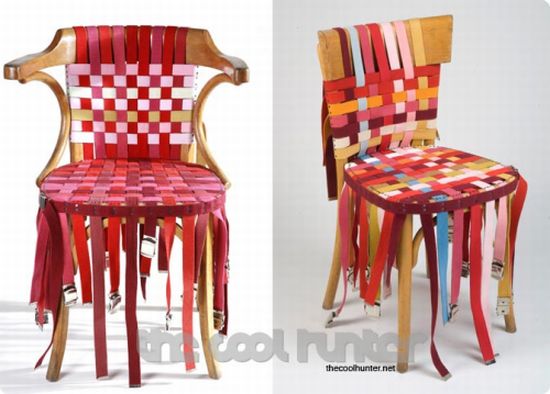 From the fashion capital of the world has come this new piece of furniture that can only be called a cross between yesteryear fashion and checkered chairs! The criss-crossed belts give impression of colourful tassles and make for an interesting piece of home decor as well as utility.
Strap bands chair from an innovative Parisian fashion designer Yahia Ouled-Moussa makes sure that wherever you plant this chair, whether in your room or office, it livens it up with the sheer magic of colors and originality! Available in mixed-bag of colours from yellow, red, blue, orange and pink, these chairs also come in military version with beige and green colours.
Add this to your home decor for if furniture were to have moods, this one is truly happy!
Via: Coolhunter