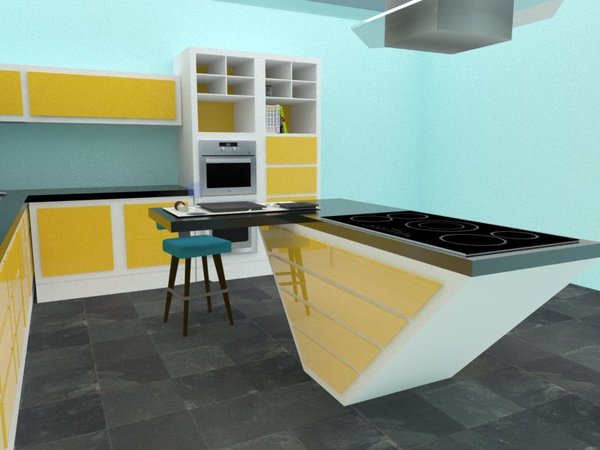 Bringing the retro era back into our kitchens, Portuguese designer Joana Mano has come up with a vintage style space, christened the Retro Kitchen. New things replace old stuff and also the charm attached to it. This concept will keep old memories alive and let the new generation cherish them.
Gone are the days when a female used to treat a kitchen as a worship place. She used to spend quality time there and prepare everything at home. But, now everything is available in the market and kitchen means a place where one can warm food. With this concept, try to bring back the warmth and love while savoring meals. It has been crafted using new-fangled technologies and comes fitted with all the modern equipments. It comes wedged with impressive lights and the materials used will add to the whole aura.
The place will rank high on the functionality and user friendly levels with so many qualities. It will force family members to spend some quality time and make the existing bond even stronger. Retro kitchen is a perfect blend of contemporary and the bygone era. It will force you to slip into the 20s to 40s era. Minimalistic designing and functional aspects make it a winner all the way. So, spend quality time and enjoy hearty meals with the Retro Kitchen.
[Cheers Joana]