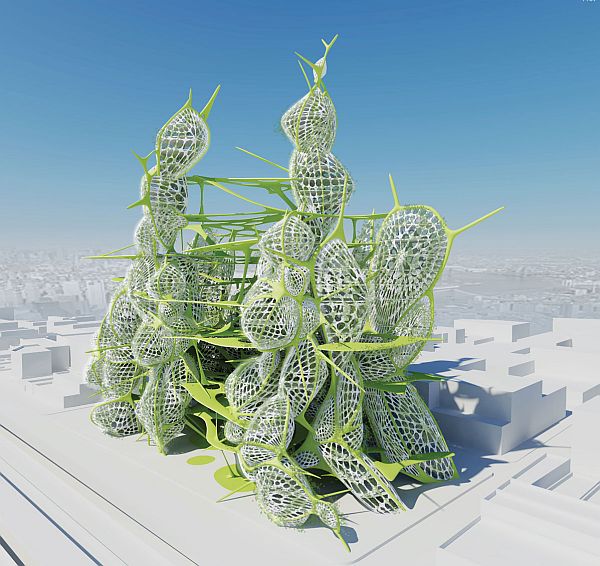 It's in the drawing boards as a concept as of now. But it would not be really that long before Brooklyn gets it's own mixed use aggregation skyscraper. This project is at a conceptual stage at present.

Mixed-use development has been around for quite some time and may not be an entirely new concept for many of us. Basically, it refers to the use of a single integrated building or complex of inter connected buildings for achieving multiple purposes. For example, imagine a single building with many floors where you go to work, eat and sleep. This in a nutshell is mixed use development and the kind of project being conceptualized in Brooklyn.
The project in Brooklyn is envisioned at Williamsburg and is said to relate quite well with the mixed-usage of the neighborhood already bustling with residential, industrial and retail areas intermingled together.
Every project must have a driving force in the form of ideas. Organization logic or better described as an aesthetic driver was one of the first main ideas. This accounted for an aggregation of geometries that were different enough to grant variation in space. The second important idea of this project was centered around the issue of dealing with the "Urban Heat Island Effect." This was done to cool the air and thereby reduce the usage of electrically powered air conditioners. In keeping up with this idea, a vast forest has also been incorporated. The project on the whole would serve as a very good improvement and model as a mixed-use building consisting of live, work and play areas built as continuous programs throughout the entire building.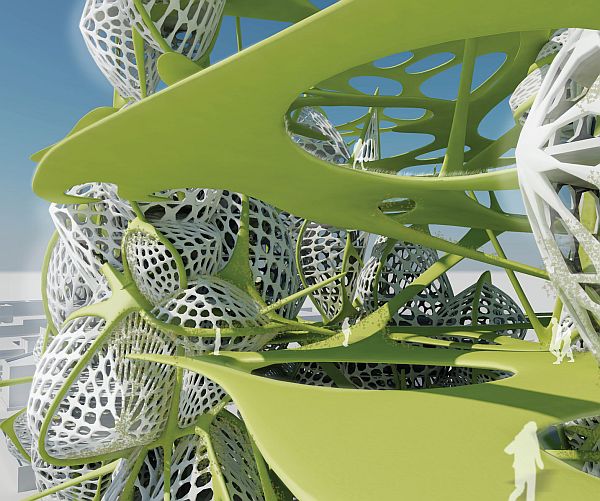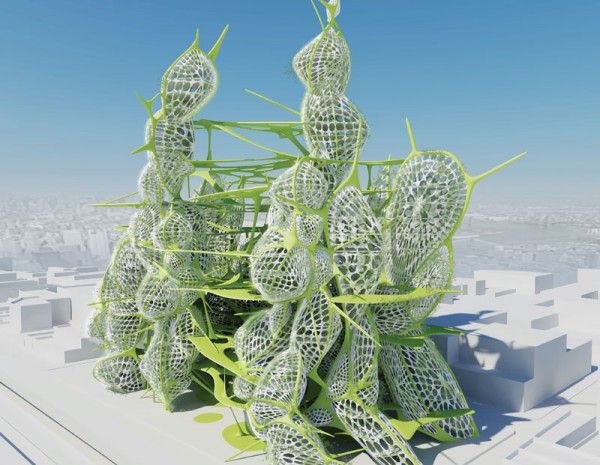 Via: Evolo.us