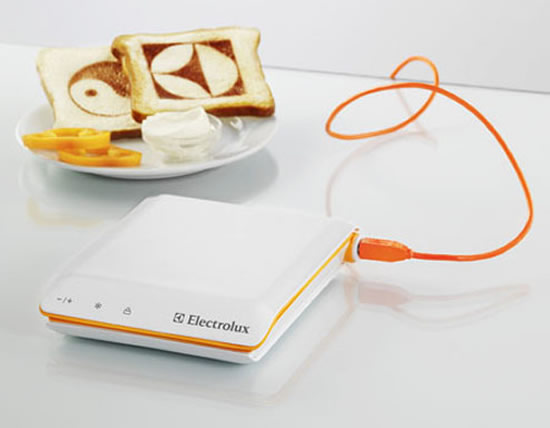 We've seen toasters that can print emoticons and texts on our must-have breakfast meal. However, designer Sung Bae Chang has upped the ante by designing the Scan Toaster. This one is must for all geeks and bloggers who can catch up with their breakfast while working on their laptops or desktops. Folks who resort to net for every bit of news and information can get the same on their toasts. It can connect to internet via USB to download anything and everything. Be it breaking headlines, weather forecast or cartoon-of-the-day, Scan Toaster does it with expertise. Inside, a network of toasting modules get heated by hot wire. Each module can move by 30° and align itself to burn the selected content onto the crisp toast.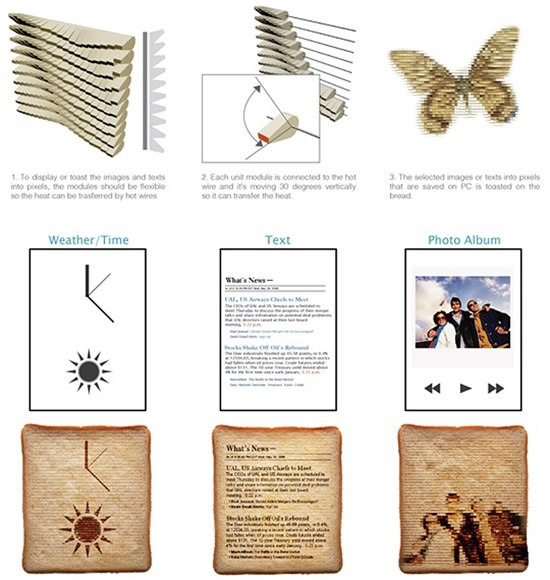 Innovative enough to grab a finalist's place in the 2008 Electrolux Design Lab competition but futuristic enough to take time to find its way on my workplace!
I believe that cold toast is akin to the stale news. So, this kinda innovative breakfast appliance will be a big hit with hot news on crisp warm toasts!
Via: Gizmodo