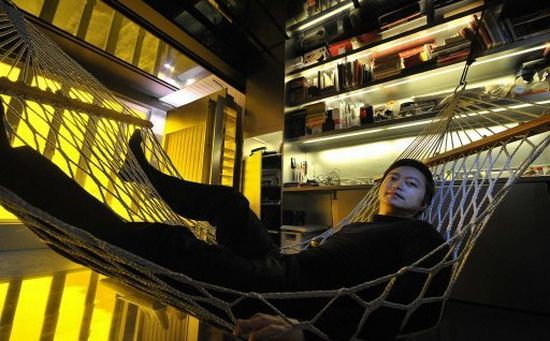 You can really call a flat with 24 rooms tiny, because it's tiny for real. We are talking about a space saving Hong Kong flat that features sliding wall units and fold-away furniture. With just 344 square feet (32 square meters) of floor space, award-winning Hong Kong architect Gary Chang has managed to fit 24 rooms into the tiny flat. It was the necessity which urged Chang to do so as he was living in the flat with six others. The Swiss army knife-style home even has a steam room and home cinema. The glass shower doubles as a steam room, a 1.9-metre (six feet-three inch) bathtub and a reasonably sized kitchen. Chang has been living in the tiny flat since he was 14 and now, he calls it a "Domestic Transformer". He replaced the flat's walls with a series of accordion-like sliding units, which are hung from metal tracks on the ceiling. The partitions hide the drawers for clothes, shelves for toiletries and racks for CD and DVD collection. Gary Chang, on his astonishing creation, says…
The key idea is that everyone could look into their home more carefully and into how better to optimise their resources, because space is a resource. There is no use making your home as if it is a perfect show flat but at the same time never using the space.
A handle near the wall-mounted television is used to move the wall, which reveals a folding laminate worktop and well-stocked mini bar. The flat can be one big studio or a showground of fold-down surfaces, seats and beds. A wall-sized cinema screen can be raised by a remote control to reveal a big, yellow-tinted window which gives an impression of the flat being lit by sunlight.
Chang has renovated the flat four times, converting the $45,000 property into luxury home worth $1.3 million. The architect hopes that his book titled "My 32m2 Apartment: A 30-Year Transformation" will influence new housing and offer a new vision for better usage of limited spaces.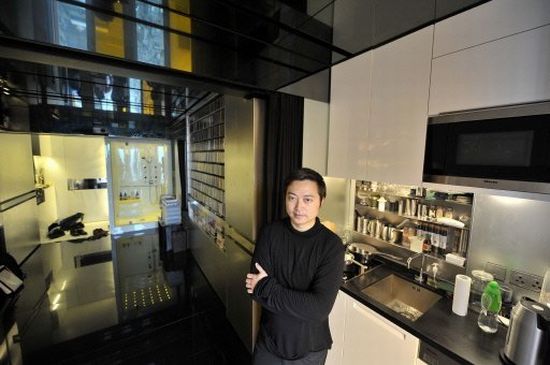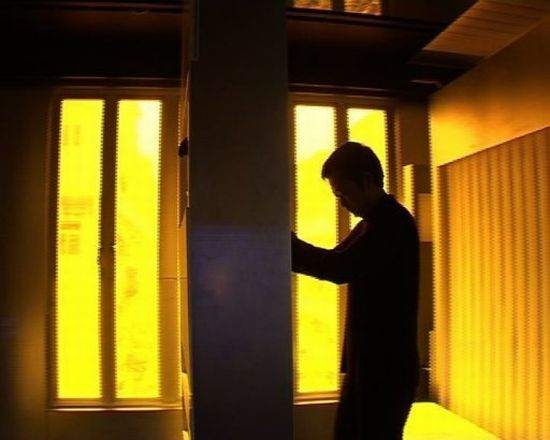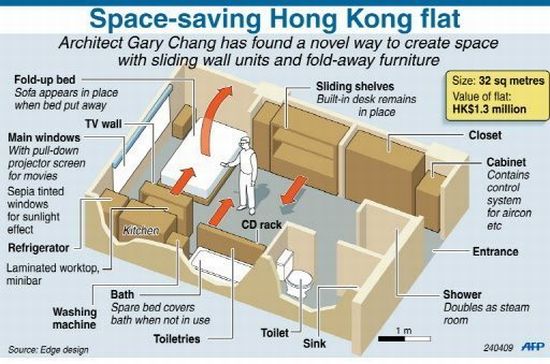 Via: AFP