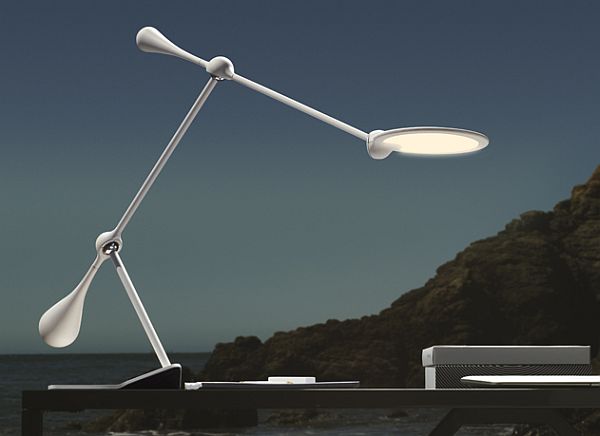 Usually, LED lamps have never been preferred by a vast majority of people due to them being harsh, bluish, directional and more particularly glare ridden. These lamps have therefore never been popular at homes or offices. However a recent designer lamp, the result of a joint venture between designer Peter Stathis and Joby has every possibility of winning over quite some incandescent lamp lovers.
The 102-diode LED lamp, christened as the Trapeze lamp has as a lamp head "a flat panel light engine" which has been cleverly encased into a polycarbonate lens so as to appear as an in-molded pattern. Designed exclusively for the Trapeze lamp, this light engine is unique in that it not just filters the glare for a natural hue, but also spreads the LED cast evenly throughout its area of sweep. Moreover, this lamp is also projected to have a minimum life-span of about 25 years before the brightness dims.
First in the generation of the low power lamps category, the partners of this lamp are optimistic that this invention meets not just the basic requirements but also the capacity to actually exceed the expectations of incandescent lamp lovers. Named after the series of spherical aluminium joints at its arm position to render it easily tensile, this Trapeze lamp with its innovative and eye-catching design is bound to catch the attention of even the hardliners who till now have abhorred LED lamp usage.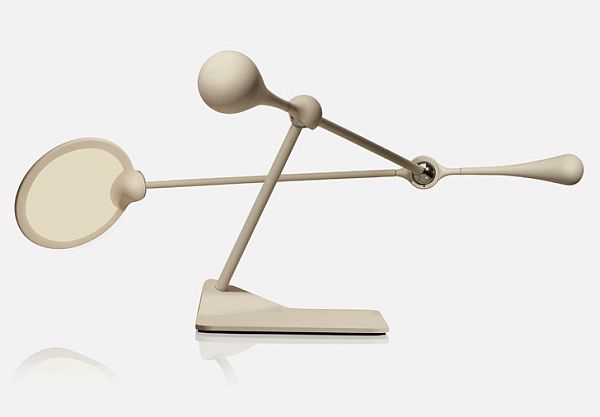 Via: Fastcodesign