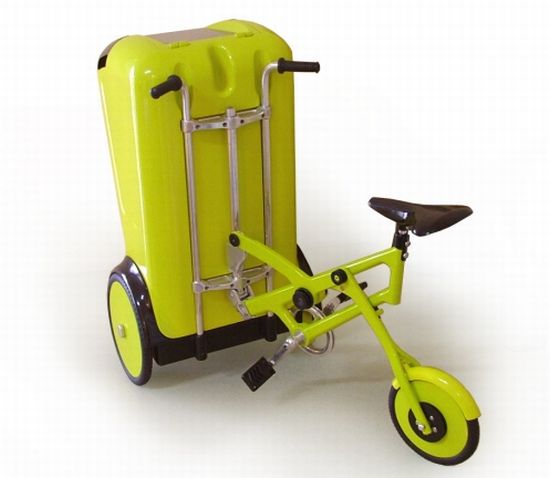 Increased traffic on urban roads has prompted auto designers to come up with portable and innovative vehicles to make commuting simple even in the most crowded of places. The 'Canguro' by designer Gosha Galitsky is an urban utility tricycle that the users can ride like a conventional bicycle, fold and take up in the elevator. Developed largely for cargo transport and deliveries, the Canguro is an innovative hybrid that sits between a hand truck and a tricycle. Users may convert the Canguro into a three-wheeled cart, by folding the rear section in a scissor-like motion, for easy transportation. The Canguro can carry about 80L of cargo.


Design Status:
The Canguro is a concept urban utility tricycle design that will revolutionize cargo transport and delivery, if it gets to the production line.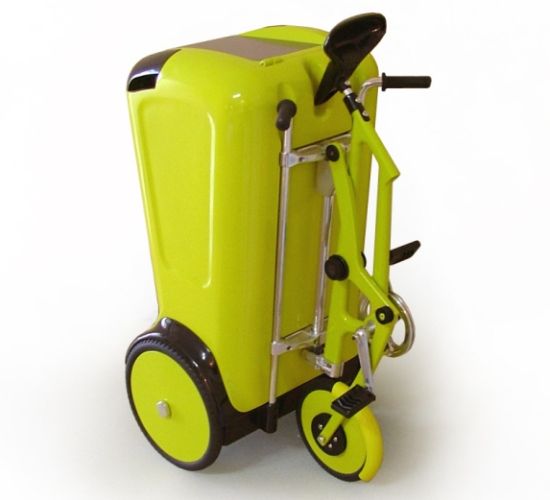 Usability:
The Canguro is a highly mobile cargo unit that the rider can fold and use like a regular hand truck, in case the road gets too crowded for riding. While the division of the front loading box gives an easy access of the cargo to the rider.

Designer:
Gosha Galitsky is a young industrial designer located in Tel Aviv, Israel. He graduated in Industrial Design from the Bezalel Academy of Art and Design in Jerusalem.