It is back and that too in a grand style. Yes, we are talking about Carrozzeria Touring Superleggera. These days Italy is flying high with another coachbuilder. Carrozzeria Touring is not new but was originated in 1926. However, it was eventually closed in 1966. It was later started again in 2006. Since then, Carrozzeria has manufactured five new concept cars. They are rather beautiful and certainly stand among the most adorable and the favorites of all.
The first Carrozzeria Touring concept was Superleggera which was revealed in 2008. Superleggera came out as Maserati A8 GCS and exposed at the prominent Concorso d' Eleganza Villa d'Este. A8 GCS was inspired of 1954 released Pininfarina's Maserati A6 GCS. It follows the concepts of Maserati GranSport that leads the GranTurismo which showed the completed concept forms the upcoming year. The Superleggera has a 4.2 liter V8 along with 385 horse power on the tap, although the whole concept was based on its design which would make it a good successor of the GranTurismo, no matter if it is old enough to compete.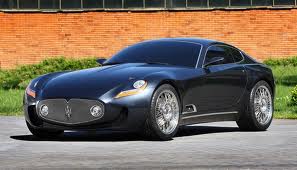 On the other hand, Gumpert is the manufacturer of the best Supercars running. However, Apollo lacks behind in the field of style. Therefore, Gumpert catch a deal with Touring to make it a fresh design. Touring presented it in the form of Tornant with its debut last year at a show in Geneva. It showcased its Audi based 4.2 liter of twin turbo V8 engine along with 700 hp. In spite of this, the development of the Gumpert was halted and it fell on the hard times. At present when it is back and successfully running, we wish to see it again with all the supercars hitting the road in the forthcoming years.
In the Geneva show where Gumpert revealed its Tornante designed by Touring, Carrozzeria itself unveiled its other model in the form of Alfa Romeo Disco Volante. Just like Tornante, Disco Volante was a little less than the real model. This year we will see the completed version of the Disco which is packed with a 4.7 liter of V8 from Alfa 8C Competizione. Like A8 GCS, the Alfa Romeo is also inspired of the 50s classics; Alfa Romeo Disco Volante was originally designed in 1952 by Carrozzeria in its glory days.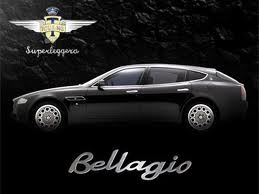 A few years back before Ferrari could release its Mercedes or FF with enlarged roof CLS, Carrozzeria Touring in Geneva came up with a modified Bentley Continental generally identified as a Flying Star. It has a 3 door shooting brake which was in fact made on the concept of the continental GTC which is packed with the same sheet metal and 6.0 liter twin turbo W12 engine. It took 4000 man hours for the conversion process. Carrozzeria Touring was all set to accept up to 19 orders of Flying star for the individual customers. But is still a question, whether Touring succeeded in making this much number of Bentley Continental or not.
However, the Flying Star was not the only one which was successfully converted by the Touring and A8 GCS was also not the only one which was toyed with. At the same time, Touring was transforming Quattroporte into a Bellagio Fastback. It was therefore, introduced at the Villa d'Este concourse on Lake Como in Italy. Its rival Zagato debuted its Bentley Continental GTZ at the same place. The conversion to Bellagio Fastback was artfully crafted if compared to CinquePorte which was designed by StudioM. In spite of such a tremendous effort by Touring, we are not sure if any of these were ever booked by the customers.