Fold-up table is easy to set up and store
Design Status
The Umbrella Table exists as a radial design concept for the time being but given its practicality we totally expect to see it in the markets very soon.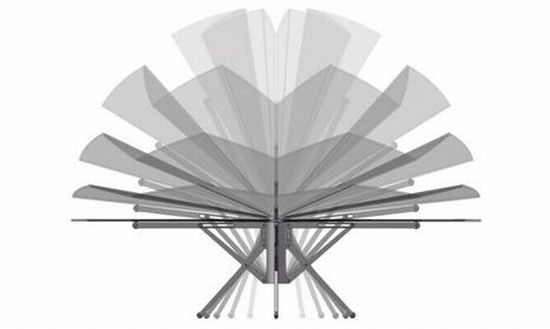 Created in collaboration with Ralph Ludwig, this unique table mixes form with function and makes one hell of an impressive garden table. The table is folded up like an umbrella in the beginning and for use, must be opened out like a flower.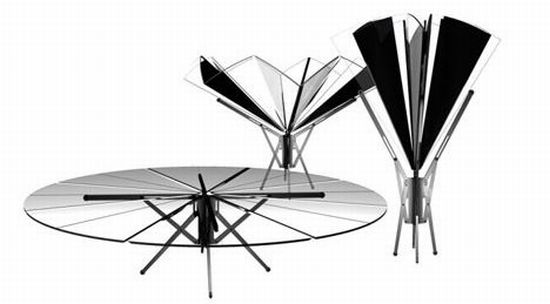 Usability
Pretty neat for people who like to show off, the table might be a real headache for those who don't like to have to interact with furniture all that much. Also a real treat for people living in smaller spaces, the table provides a fun and functional alternative to space-hogging regular tables.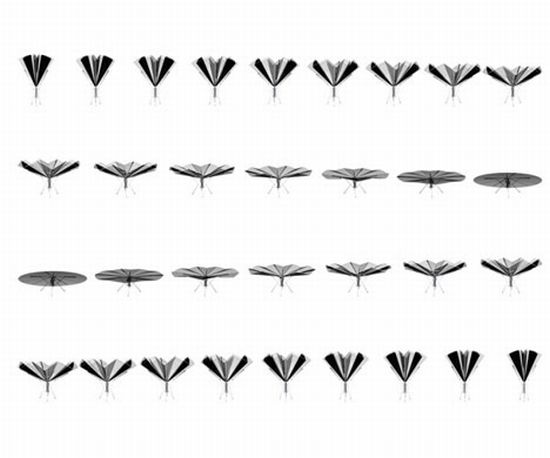 About the Designer
Cologne, Germany-based Caspar Schmitz is an award winning Industrial Designer who works worldwide and is famous for his freelance designs.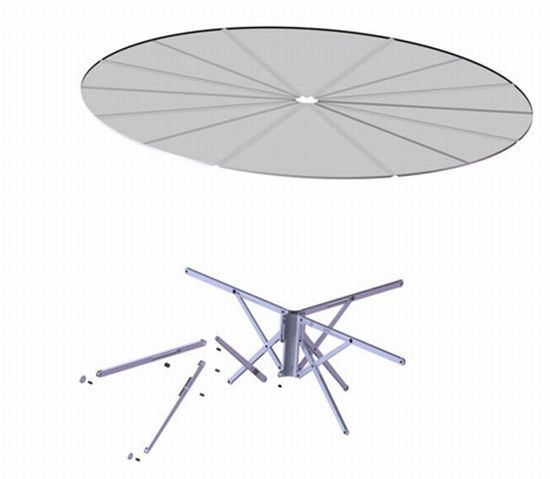 Source: Dearly Departed/ Core77