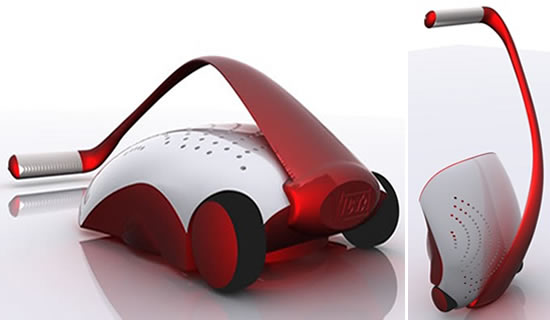 Design Status:
Victa Amore lawn mower is a chic concept that aims to motivate users to grab a mower to trim the garden without fuss.
Insight:
The task of mowing a lawn has always been frowned upon by young and adults alike. So Ansley Jones tries to motivate us with his sense of stylishly designed lawn mower that goes about trimming your backyard with ease. Victa Amore is an electric lawn mower, targeting the young generation who are lured by slimmer and space-saving gadgets that don't fail on functions either. Trying to jazz up, the mundane task of lawn mowing, Amore also scores high on its modish form. Powered by an electric motor, this trendy mower sports a stylish foldable handle that makes it possible to keep it out of sight, under the couch or behind the door, when not in use.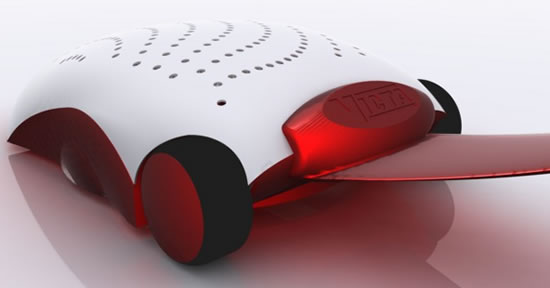 Usability:
Victa Amore looks good and works efficiently. Certainly the traits that all consumers watch out for!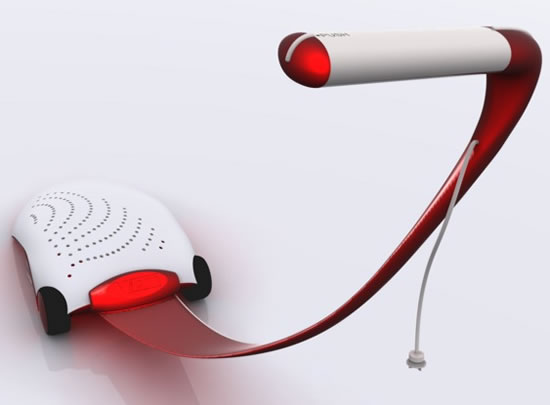 The collapsible handle attached to a sleek base takes care of the space problem that is usually attached to a lawn mower.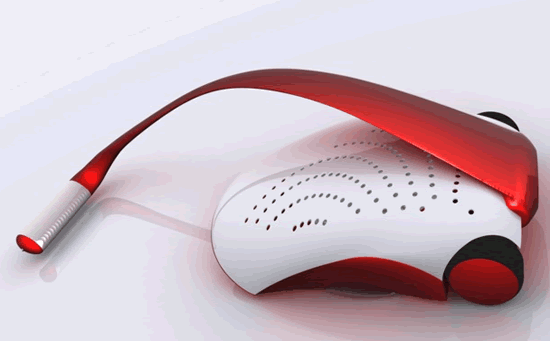 Via Childultcarbonmade
About the Designer:
Ansley Jones is an industrial designer who intends to focus on outstanding design along with the engineering aspect of a product.