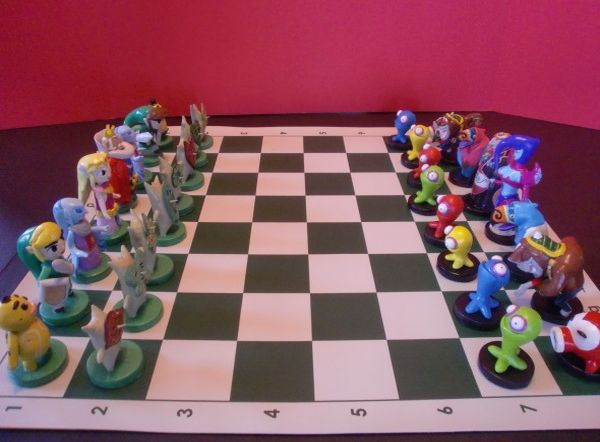 I often think of gamers as a cut above the rest. And, this Sculpted Zelda Chess Set makes my belief stronger. Before I say anything about the interesting chess set, let me begin with enlightening you about the inspiration. Ben Howard, the designer of this unique set is a video game freak. He draws his inspiration from the Legend of Zelda, a popular video game, as directed by a customer.
The game is based on a protagonist called Link, who is the main playable character. His main task is to rescue Princess Zelda, fighting the difficult situations and villains, of whom Ganondorf is the main antagonist. Well, surely the game is surely worthy of inspiration.
Enough about the inspiration, its now time for the product to be highlighted. Ben spent three months behind this chess set and he couldn't have made it better, am sure. He has chiseled out as many characters as possible in the form of pawns. The characters are unique and not created with the help of a mold. Now it's clear what took him so long to create this unique chess set. I am sure Ben's client would be extremely happy after seeing this. The Sculpted Zelda Chess Set is essentially created for decoration purposes, though I wouldn't mind knocking off Ganondorf. Check n mate anyway?
Via : Nerd Approved