[box_dark]Settle On Eco-Friendly Chimney Designs To Minimize Impact On Environment[/box_dark]
Growing anxiety of people for perilous climatic condition has made it compulsory for manufacturers to bring in a new and completely green product. This is the leading cause why some of the renowned companies are coming up with eco-friendly fireplaces to make it easy for homeowners to enliven up their living room. Moreover, latest assortment of fireplaces can certainly give uplift to green homes. More and more homeowners are now moving a step ahead to implement biodegradable fireplaces in their eco-friendly homes. Assortment of perfect fireplace is very essential not only to warm up your home but also to create a soothing ambience and a comfortable corner on cold nights.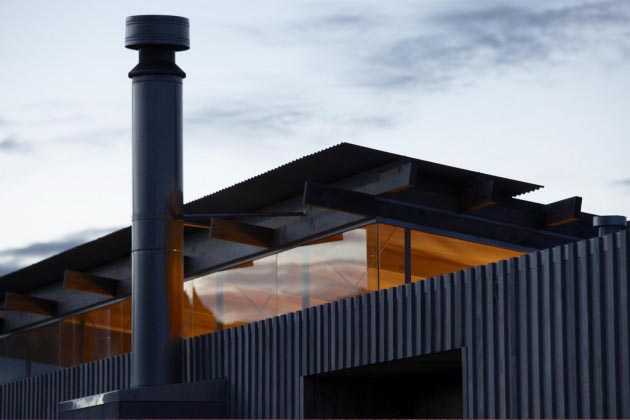 [box_dark]About Green Home Designs[/box_dark]
Within limited tenure, green home designs have gained lot of attention simply because these homes are not only smart but also help you save a considerable amount of money. Green homes are actually building construction of which is entirely based on nature conservancy. Pertaining to the concerns of global warming caused by the use of energy source based on fossils, scientists have developed this ecological source of energy. As an outcome of this approach, most of the engineering firms are now approving this form of Green Homes. Unlike common building, structure of eco-friendly homes is quite distinct, attractive and light. In contrast to former big structures, green homes are made up of small yet strong building parts including aluminum, steel and even carbonated bio-plastic.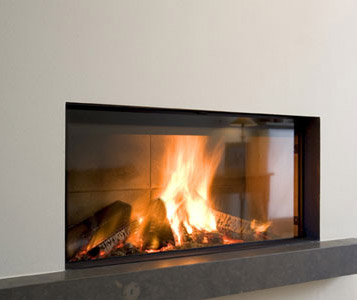 [box_dark]Why Eco-Friendly Fireplaces[/box_dark]
To heat up you room environment, environmental friendly fireplaces are factually and figuratively right option. Eco-friendly fireplaces are not only energy-efficient but also endeavor to increase carbon footprint of homeowners. By adding an eco-friendly fireplace to home, you can probably contribute to green environment of your home. Best thing is that these fireplaces are easy on the pocket of homeowners and make them garner more than what they invested.
[box_dark]Chimney Designs For Green Homes[/box_dark]
Safretti's Fireplaces for Green Homes: This genre of fireplace is enthused by Olympic Torch and this is the foremost reason behind its name "OlympicQ". This portable and handy torch fireplace has least impact on environment. In addition to this, homeowners can add trait to their living area with this eco-friendly fireplace. Safretti is a perfect and most apparent gathering for winter, as it is modish and ensures a modern appeal.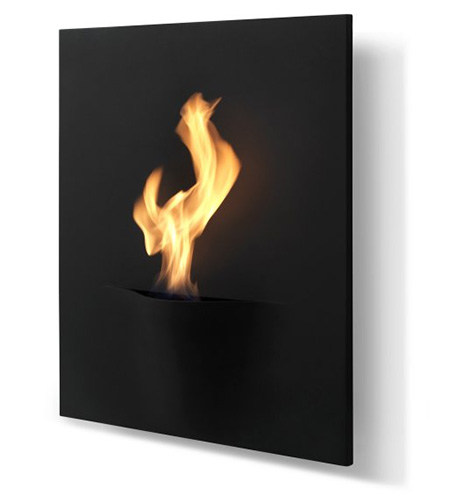 Spark Fireplaces: When it comes to pick an eco-friendly fireplace that can come up to the desires of homeowners, Spark Fireplace can be most preeminent and worthy alternative. Spark is a reputed brand known for its modern-day fireplaces that can create a crackling impact on buyers. Fire ribbons of this modern fireplace can reach up to the height of 3 to 6 feet.  This further eliminates the use of woods and protects environment from harmful gas like carbon mono-oxide.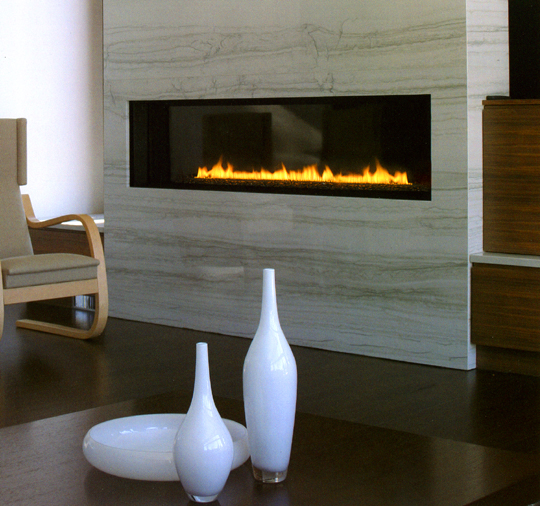 Tabletop Fireplaces by Carl Mertens: Carl Mertens is among the best and most innovative fireplace design composed of two stainless steel oil lamps placed on the top of slate surface. Gido Wahrmann designed this unique assortment of Carl Mertens' fireplace. This compact and portable fireplace is perfect to be used for small room, which normally does not have plentiful space for fireplace.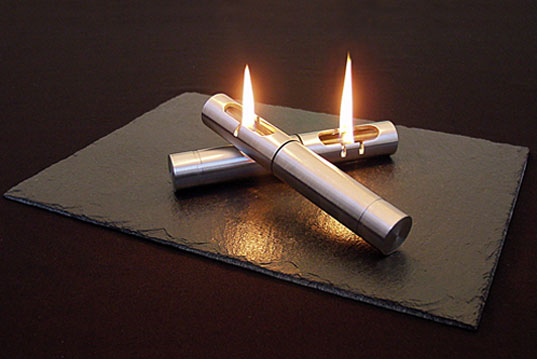 Igloo Fireplace: A reputed French company, EcoSmart has now come up with Igloo fireplace, which is an ultra-modern design composed rectangular fireplace surrounded from the three sides by thick and chunky glass.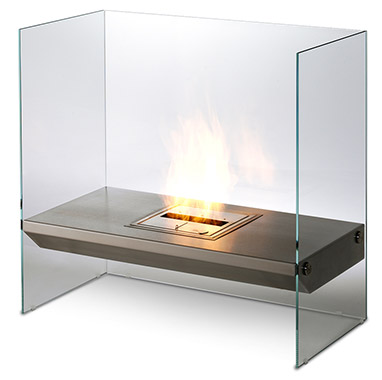 Prestigious Fireplace: To install fireplace in any part of home, homeowners can consider purchasing prestigious fireplace that utilizes bio-ethanol in place of fuel. These fireplaces are normally fueled by denatured alcohol that is eco-friendly, non-polluting and non-smelling. This elegant fireplaces work without chimney, which is probably the best way of having an ostentatious living room.