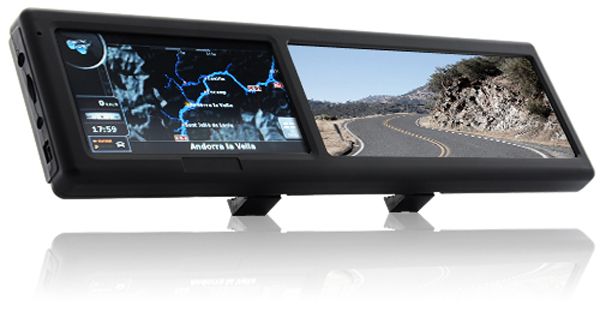 We know there is something tacitly wrong with this world when they don't allow mobile phone conversations (and that too for a very good reason) while driving. While on the other hand, advanced yet distractive conceptions, like Chinavasion's new rear view mirror with integrated features like Bluetooth and touchscreen, fluently make their way into the thriving electronics market.
This contraption comes with plethora of 'diversions' including Bluetooth, a built in GPS system, 4.3 inch touchscreen, 4GB Micro SD card, a built-in battery, speakers, and a mic. Though according to the designers:
Rearview Mirror makes everything available directly in front of you, which means you can keep your eye on the road while tracking your destination.
But with our common sense, we would just want to keep our eyes on the road. As a result, the destination will automatically be taken care of by arriving in time and most importantly safely.
Source: TechnaBob