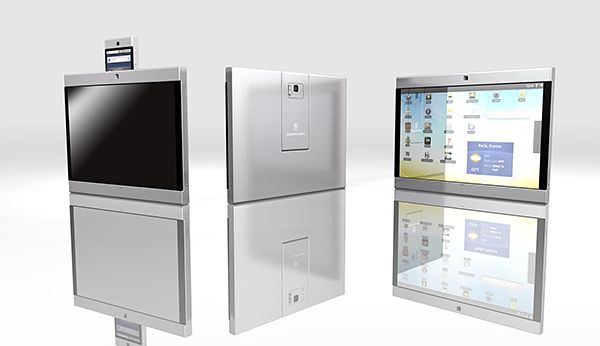 The smart new Compufon smartphone by Kosmaz Technology is more of a revolution than a device. Trying to embody all the features of the latest Android tablet and netbook devices available in the market, it claims to be ready for use by the last quarter of this year.
The phone itself is sleek and has quite a striking design aesthetic along with exciting features like a 5mp camera, a front facing VGA camera, A-GPS and a NFC chip. It will also house 16 Gb of flash memory, an accelerometer, magnetometer, proximity sensor and a light detector.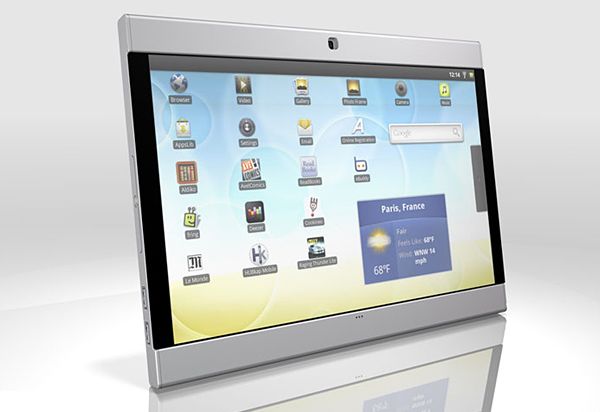 The picture above represents a complementary 1024×768 multi-touch tablet screen that switches its function to that of an Android with the handset docked at its backside. It does not function as a proper computer as it has no CPU, but it comes with a rechargeable battery with a life of 11 hours, that too with substantial activity (watching videos, browsing the web etc). However, it manages to draw distinctive lines in its function of a phone and an Android by providing the user with a Bluetooth headset to receive calls when the phone is docked onto the screen.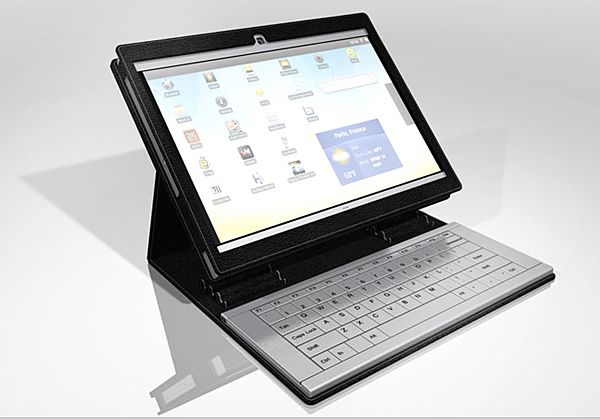 When one peeks into the complementary case, one will find a full-sized built-in keyboard and an empty bracket on top where the screen can be fitted in and adjusted.
So, from a casual phone conversation to super-fast net browsing to some serious day's work, one can do all this and more at the same dock with minimal effort. It is a great concept; all we have to do is, wait for it to materialize.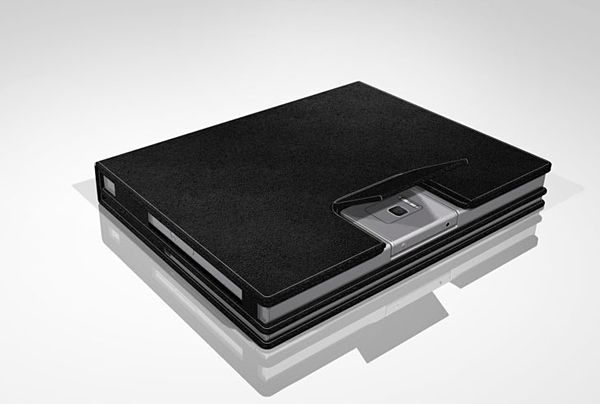 Via: Techabob