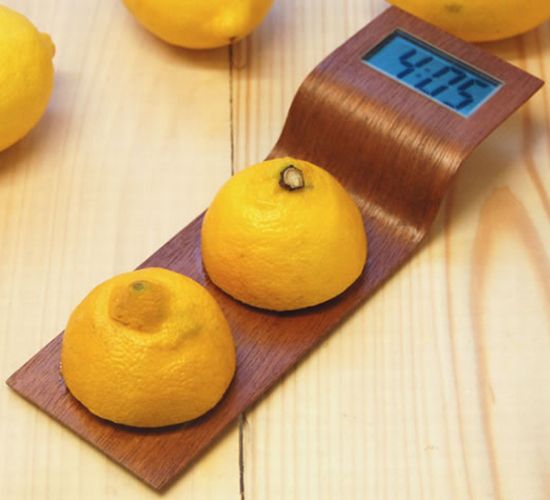 Even after so many scientific and technological innovations, we can't overrule the supreme power of nature as one of the largest sources of energy. The Citrus-Powered Digital Clock by Florian Dussopt & Julie Girard is yet another example of the green source of energy that comes straight from nature. Powered by the energy of a lemon, the timepiece is finished with two spikes of copper and zinc that functions like a simple electrolysis used in the conventional electric battery. And one lemon is good enough to power the clock for over a week.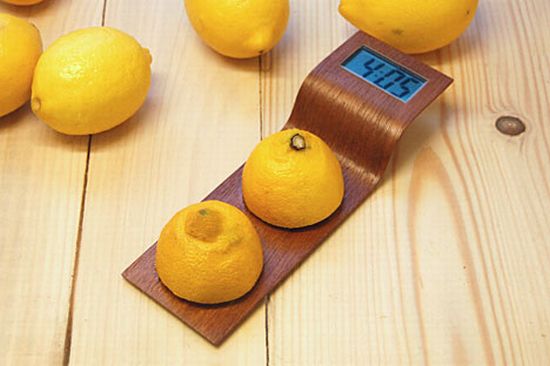 Design Status:
The Citrus Clock is a concept design spotted at the Saint-Étienne Design Biennale.
Usability:
The lemon clock is a green and clean digital timepiece that uses primary school chemistry for power from the natural and the greatest source of energy. The Citrus Clock is a sustainable device that blends technology with nature.
Via: Anagram/ Core77/ Ohgizmo/ Geekalerts
Designer:
Florian Dussopt & Julie Girard.