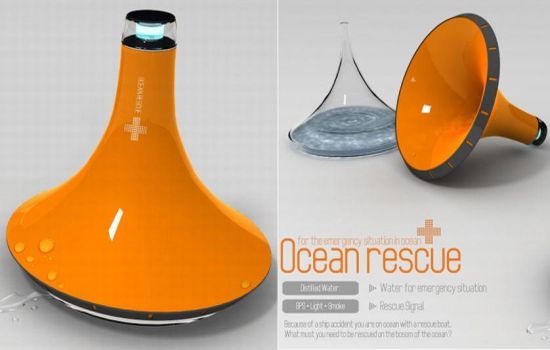 Considering the fact that victims of ocean mishaps suffer more causalities due to swallowing of the saline water than drowning, the Ocean Rescue is a life saving device that provides distilled water in urgent situations in the deep sea emergencies. The orange 'Ocean Rescue' refines the salty water of the sea and makes it potable, increasing the chances of survival for the victims.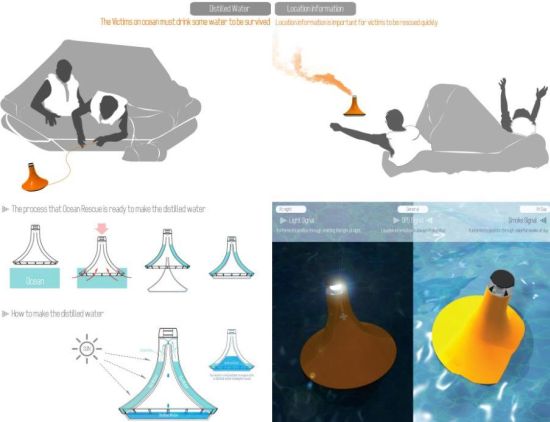 Design Status:
The Ocean Rescue is a concept design that will help victims of ship wrecks or other sea mishaps.
Usability:
The Ocean Rescue does not just provide purified water for the victims but also helps the lifeguards in locating the victims by emitting light at night and colorful smoke during the day.
Via: Yanko
Designers:
Seol-Hee Sohn, Seung-Hyun Yoon & Cheol-Yeon Cho.