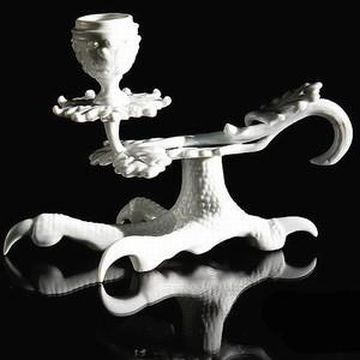 Renowned designer 'Douglas Little' has recently introduced an elegant looking decorative piece in the market – the 'claw' porcelain candle holder. It is an item of sheer artistic brilliance, where a delicately curved out pheasant's clawed-foot is seen to support an array of oak leaves and a candle holder.
Douglas has given a contemporary outlook to a conception that goes back to the 19th century. Its dimensions measure 7.5″ l x 5.5″ h x 4.5″ d. After an order has been placed, the product is delivered within one to two weeks and overnight delivery is also possible under special circumstances. The item is reasonably priced at $175.

Incredibly sophisticated and classy, the milky white candle holder will enhance the creative value of your house, light it up in a modern fashion and make your neighbors envious of your magnificent possession.
Source: unicahome