"Clock!" is a compact bathroom concept designed by Ana Marta. It is an all-utility set, which comprises a number of equipments used in a normal bathroom. "Clock!" also has modules that lets you do exercise as in gym!
Important components of "Clock!" include a wash basin with built-in face and hands dryer, a shower, body dryer, toilet paper dispenser, a mirror, a bathing seat, and a vacuum cleaner. It also has a perforated storage support where you can store the bathing products.
The "Clock!" is controlled by a remote system and all the modules of the "Clock!" can be moved by using the remote system. The equipment can be turned into any directions, according to your wish.
This bathroom set is designed to provide you maximum relaxation and body exercise. The static elements featured in this compact bathroom form a gym-like structure for doing stretching exercise. The "Clock!" also presents a stunning visual experience with its colorful metallic body.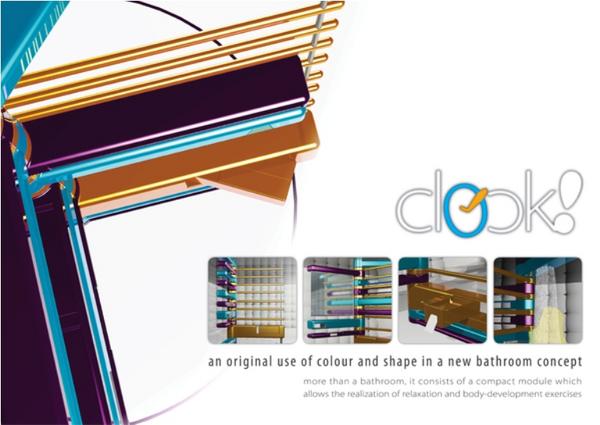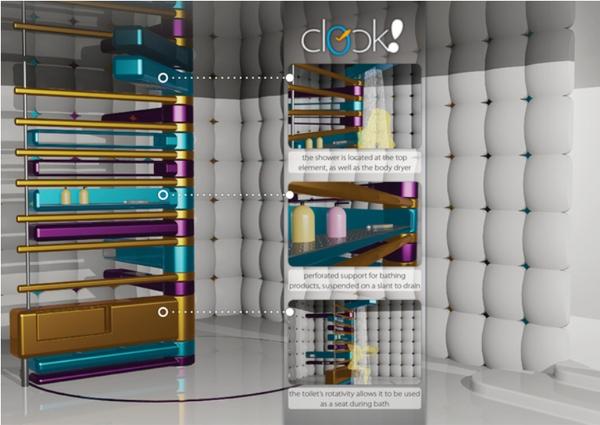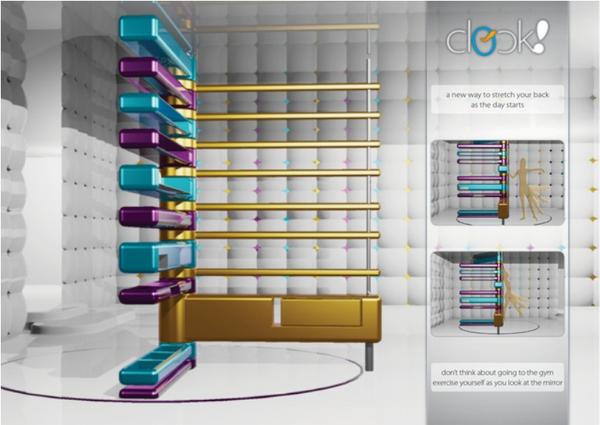 [Cheers Ana]