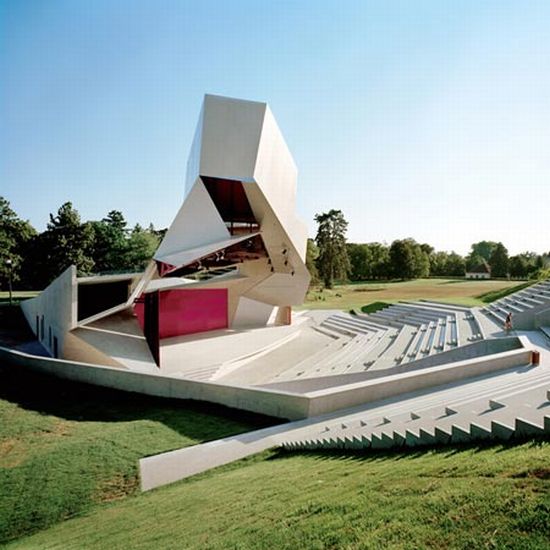 Ever heard of "cloud no. 9," sure. But ever been to that place, guess not. Well, here is a sneak peak at a new fangled open air auditorium that has an ampitheatrical seating arrangement. I'm not too sure if it'll it take you to cloud no. 9, but it will surely make you feel amongst the clouds, so the structure is aptly named the "Cloud Tower." Situated in the grounds of Grafenegg Castle, near Vienna, Austria, it is designed by the next ENTERprise architects.
This auditorium is cleverly built inside a depression in earth, resembling a hollow hemisphere. Artificial hillocks are formed by further excavating the depression and subsequently redistributing the soil at its perimeter. This has caused the depression to deepen even more, therefore the depth below the ground level acts as the auditorium wall. There are two entrances dug out through the hill, which was the result of earth displaced by excavation.
Roof of the stage is designed as an autonomous and sculptured object that suspends above the landscape on a level with the tree canopies. The shiny metal surface of the stage exterior reflects the sky and the trees, representing it as a Cloud-tower. Auditorium has 1,670 seats and 300 on the lawn, while the stage can accommodate an orchestra of 200 performers. This Cloud-Tower is used as an attraction for tourists and as a stage during festival season in summer.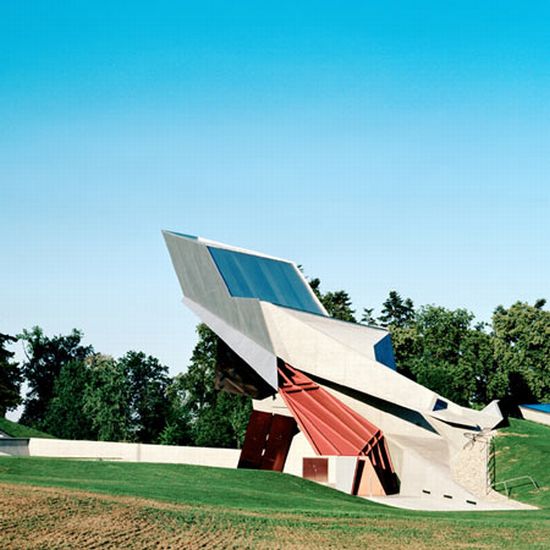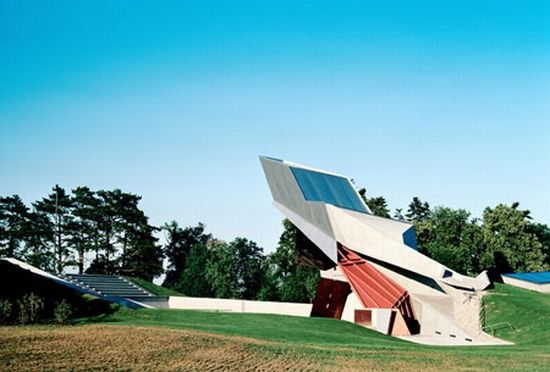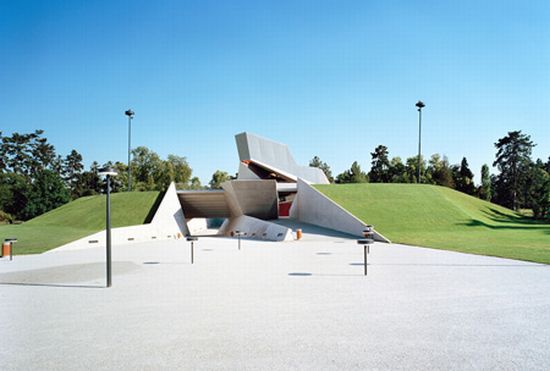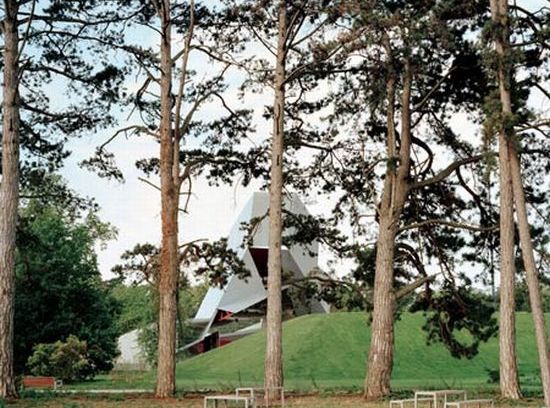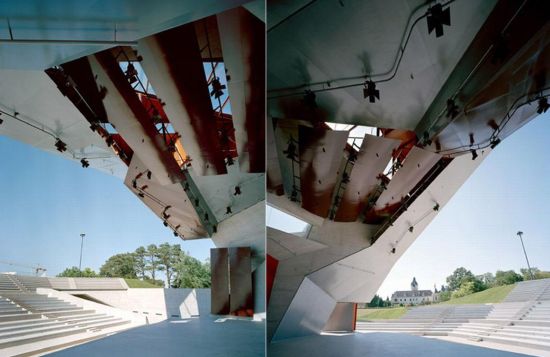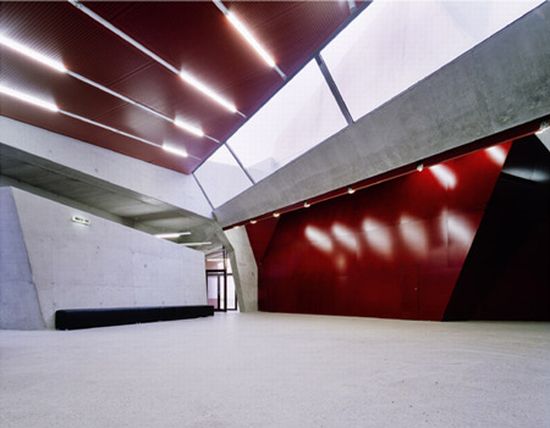 Via: Dezeen