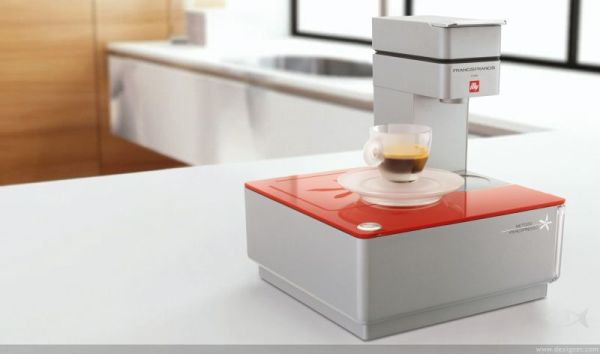 Drinking coffee has become an inseparable task in our lives these days. Right from ancient eras to the current times, coffee has proved its worth as a stimulant for our day to day activities. Sensing the fact, and upon the concept around, MM Design has created Y1, the amazing coffee connoisseur.

With a harmonious shape, Y1 is the perfect host for your daily coffee needs. Built up of materials like aluminum and glass, cleaning the coffee maker has now become much easier. Y1 has been designed with the utmost precision. It boasts of classy style coupled up with a complete user friendly output. The control panel has been designed in a way so as to dispense the coffee at a proper angle, whereas, even the water tank has its bit of contribution.
Made out of aluminum, the water tank has been covered by a colored glass, while the preheating system has been expertly fitted up with an opening and closing mechanism. The coffee beans are stored on a tower element which is further tilted towards the user, so that they can be dispensed in a proper way. The coffee dispenser, Y1, is one gadget which lives up to its name. As been made in a superb manner, Y1 has been designed for perfection. After all, the ritual of coffee should deserve a royal treat and deserves respect, not only today, but everyday.
Via: Dexigner