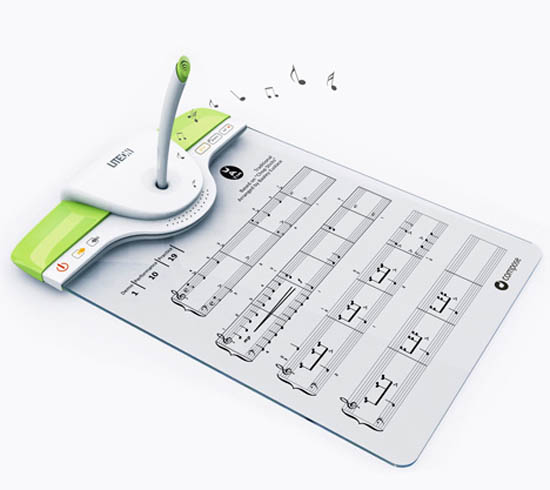 Having been something of a musical underachiever all my life I never really thought I could ever write and compose my own music. Fortunately for me designers Ouyang Xi, He Binbin, Zeng Li and Li Bo were thinking along the same lines and in the end had the good sense to come up with the amazing Compose Music Tablet! The musical notebook concept basically aims at allowing laymen to use the pen as a microphone and record their own melodies.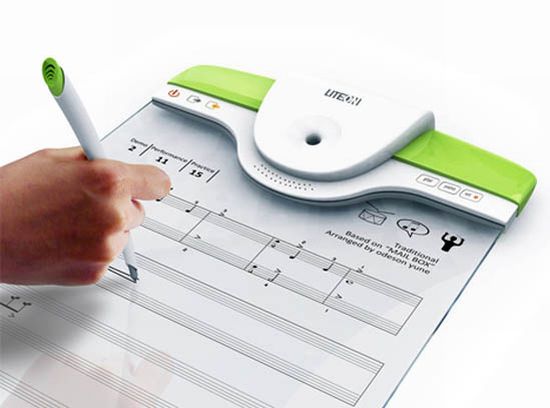 The music can then be transferred to the notebook where it is converted into notes and gets displayed on the screen.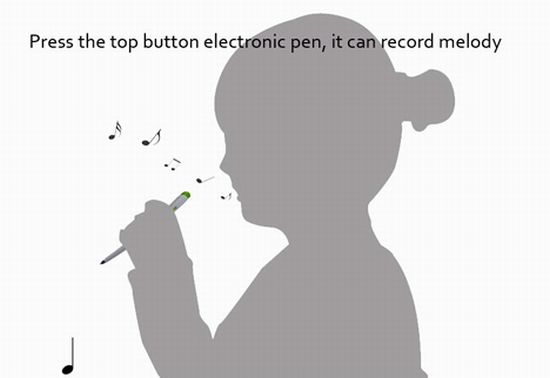 Of course you'd have to actually know how to read music to be able to get through the next hurdle but if you can then you're all set to compose great tracks.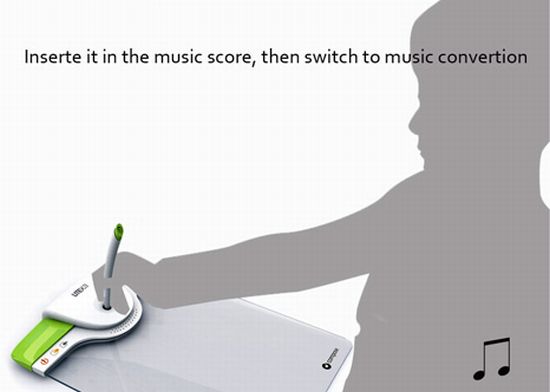 A built-in library of classic tracks also helps you to channel your musical talents but I guess the fact the thing is just a concept for the time being might be a bit of a bummer!