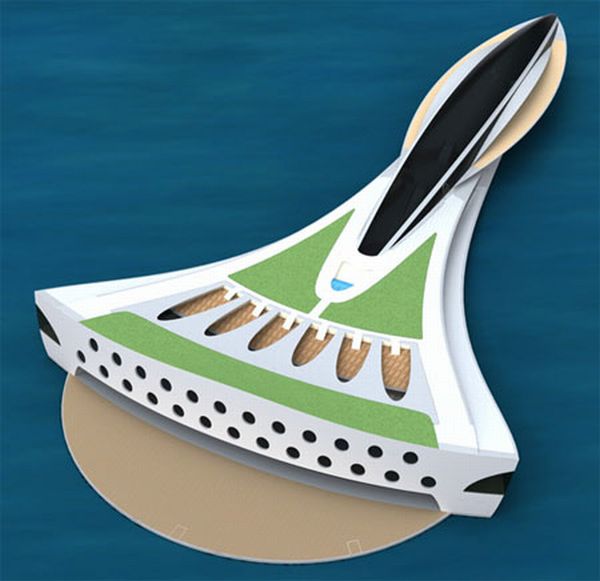 The Concorde Yacht, designed by South-Korean designer Hyun-Seok Kim, spells the last word in luxury. This luxurious yacht has a structure that can boast of grand dimensions. The yacht is 117 meters long and 13.5 meters in height. The makers claim that the yacht's design combines very different elements, the high-end airplane Concorde and a grand villa with a swimming pool, terrace with a great view and a wide and spacious front yard. The Yacht offers an irresistible combination of natural beauty, luxury, fun, recreation and a promise of quality time.
The front end of the yacht has a huge salon with two wing decks, where people can hang out and spend time in communion with amazingly beautiful natural landscapes. The yacht also consists of a long curved tail structure that connects the cafeteria with the beautiful rear roof park. The rear roof park is a great place where one can take a walk around the soothing green yards or take a dip in the swimming pool and laze around peacefully.
The Concorde Yacht has a total of 6 VIP rooms, each having a great terrace with a spectacular sea-view. Each terrace is connected with the rear roof park. However that is not all, the Concorde Yacht literally saves the best for the last, as the most exciting part of the yacht lies in the rear end. The rear end of the Concorde Yacht has a semi-circular beach where one can have a gala time playing games, like volleyball, enjoying the sun, the sea and the sand, or going for a swim and simply unwind.
[Cheers Hyun-Seok Kim]