Your wedding is around the corner, but you are still stressed about the shoes. Well, you can choose a regular pair of stilettos or pumps, but you don't find them comfortable. So, what are you going to wear?
Well, you can obviously choose more comforting shoes. After all, this is your wedding! In fact, women all over the world have said their commitments in shoes as unconventional as sneakers and flip flops. And if comfortable shoes are want you want then this is the list customized for you.
The shoes in this list are unconventional but contemporary and stylish, so you don't really have to part ways with fashion. Check it out.
Why wear basic platforms?
Well, when you can have fancy wedding shoes, then why do you have to opt for regular platform shoes? If comfort is your desirability quotient then beautiful, fabric and finished customized platforms are widely available. These platform shoes have a slight heel at the back with platform heel at the ball of the foot for a more comfortable feel.
Swap sneakers for ballet shoes
No matter how many ribbons and gems you decorate, a gym shoe- a sneaker can never actually be worthy of beautiful wedding dress. But that doesn't mean that you can't go unconventional with your shoe choices. Opt for ballet sandals. They are flat, decorated with things as beautiful and delicate as rhinestone brooch and chiffon. Therefore, they not just look pretty, but they are contemporary and easy to carry!
Smart closed shoes
Mary Jane shoes are vintage, but they are just so boring. So, step up your game and style right with a smart closed shoe. The cross strap maintains adjustability of the shoe and therefore, you can twirl around with your partner easily.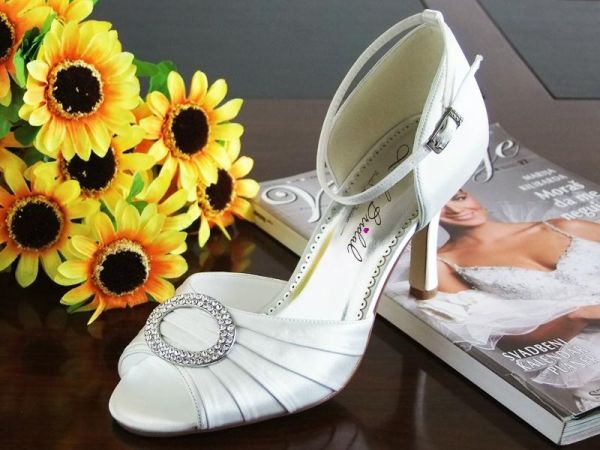 Uggs? No! Choose wedding boots
Uggs are so warm and comfortable. But they may be too clumsy for a wedding. But if unconventional is what you crave for, then wedding boots are your answer. Sparkly wedding shoes with medium heel are comfortable to wear, look gorgeous and allow you to feel like a princess.
Basic pumps are boring
Yes! You have heard it! Basic pumps are just plain boring. So, add a zing and shimmer to your wedding by opting for beautiful shimmery pumps that can satisfy a bride's need for sparkle. Opt for flower decorations if you want an amalgamation of contemporary design and traditional approach.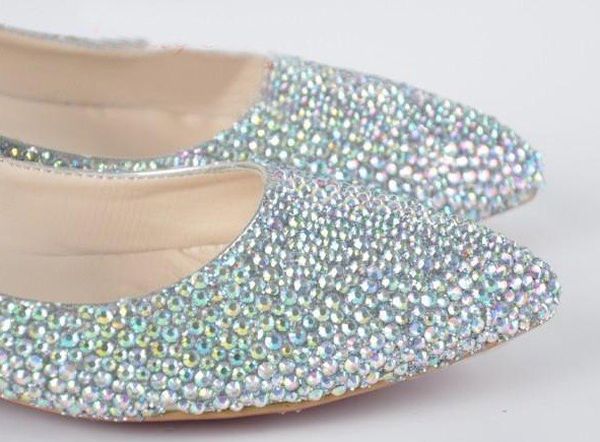 Get funky with jelly sandals
Getting ready for a beach wedding? Why not ditch your plastic flip flops for a contemporary style jelly sandals. Well, these sandals can add a quirky twist to your wedding with the rhinestone decorations adding further glam! Jelly sandals look delicate and interesting!