The cellphone manufacturers are designing new concepts for their cellophanes everyday. In this competitive world they want to stay ahead of their competitors by including new and innovative ideas in their cellphones. These new products are not only more sleek and smart, but also new technology makes them work much better. These cellphones become the dream phones for tech savvy people. Here is a look at some of these futuristic phones-
Green phone powered by Coke
Now here's a phone powered by eco-friendly batteries. It runs on coke. Now no need to throw away leftover Coke or Pepsi, just pour it into your phone, and it will act as fuel for your phone. The China-based designer Daizi Zheng claims that it can run on sugary drinks, even simple sugar water. According to him the phone has a technology to convert sugar enzymes and carbohydrates into electric power. The design is environment friendly, when the phone uses all the sugar, leftover liquid can be thrown out, and new sugary liquid can be poured in. These biodegradable batteries have potential life span three to four times more than the normal lithium batteries, which are used in phones. Therefore, when this phone becomes a reality, you will be able to use it without feeling guilty about degrading your environment.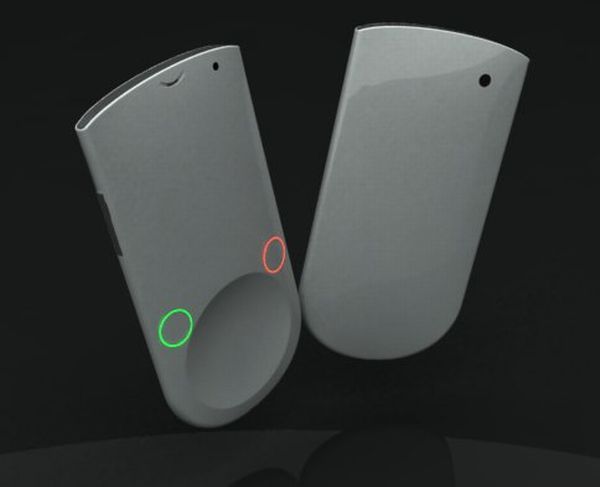 Sign: a solar powered phone
Here we have another eco friendly phone which works on solar energy. There is no need to carry a charger whenever you go out. Joseph K Lee has designed a phone, which uses sunrays to charge 80% of its battery. There is a charging panel on the back of the phone. It has a clear screen, which is illuminated by LED. This phone named 'sign' by its designer has mystic look and will be loved by all the nature lovers for using green energy.
S- series mobile concept
S-series concept of mobiles designed by Simon Enever is sleek, and stylish. This phone is not for those who want a number of functions from a phone. Made of wood with stylish screen and keypad, it is meant for those laid back people who want stylish handset, but not too many extra features.
Windows mobile with a hint of weather
How will be the weather today? Well, it's always a difficult question to answer, especially at a place where the weather changes every hour. With weathermen going wrong more than right, this phone is handy. It has a transparent display screen. Designed by Seunghan Song, the transparent screen hints at the weather of the day. It changes its look according to the weather. When you blow your breath, it changes into handwriting mode. Cool, isn't it?
Empathy by Blackberry
This phone fuses human emotions and feelings with the concept of social networking. It uses biometric rings to collect emotional data of the user. The ring changes its color according to the emotions of the user at that time. The screen of this phone is transparent when not in use, but becomes opaque when in use. The keyboard is on the back, and the touch screen covers the front surface.
I Roll, a phone that can be rolled
This concept phone, designed by Sudhanwa Chavan of India, has outer casing of waterproof fabric, which is non-metal and non-plastic. It is an LED surface and notifies you about incoming calls or massages by changing color. The phone can be rolled into a small pen sized device. A flexible headset helps you in making a call. Fitted with 360o camera, 3G support, Bluetooth, and expandable memory stick, this phone is inspired from ancient massage scrolls.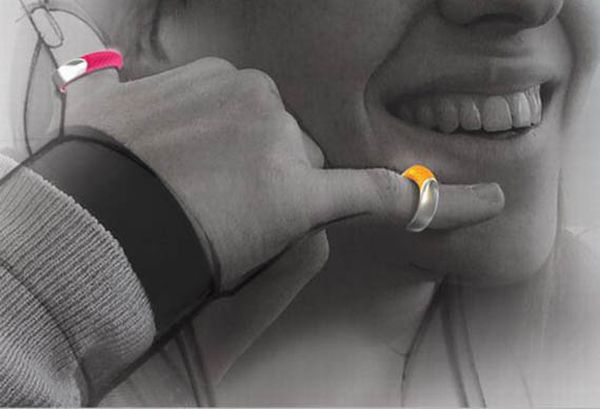 Color rings
Looking like fashion accessories, color rings are cell phone accessories. They use the universal gesture for a phone. You have to wear the rings on your thumb and little finger. When there is a call, it uses distance sensor.  You can talk by pointing thumb towards the ear, and little finger towards the mouth. When you want to end a call, simple reduce the distance between the thumb and the finger. Can there be the simpler way to use a phone?