Most of us love anything that has to do with ultraviolet. If you do too, then here are some cool ultraviolet inventions you need to check out for sure.
UV Tattoos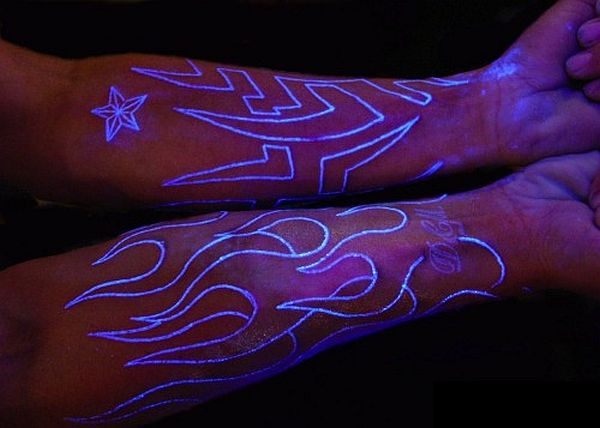 If you fancy getting something more interesting than a regular tattoo, why not opt for ultraviolet tattoos. It is the newest trend that uses backlight to illuminate images created using specially designed UV titanium white ink. In regular lighting, the tattoo would remain nearly invisible, appearing just as a faint outline on the skin. However, they light up as soon as you switch off the light.
UV Contact Lenses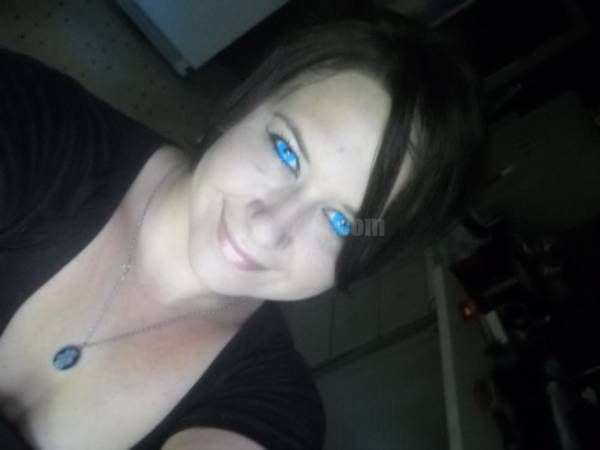 These contact lenses would be the perfect additions to your Halloween costume. The UV reactive contact lenses make your eyes look great during the day and more stunning at night. Switch off the lights at night and your eyes will literally start glowing in the dark, frightening everyone standing near you.
UV Jeans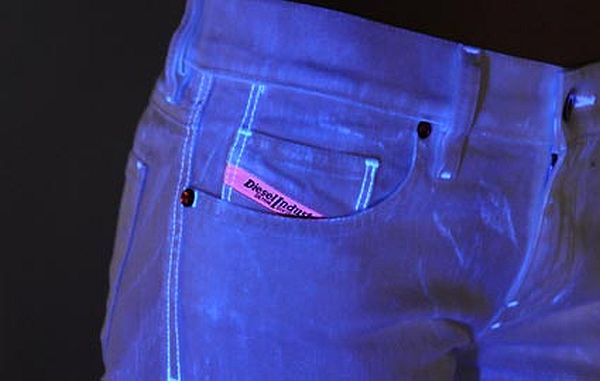 How about stealing the limelight or should we say the backlight at a pub or disco? You can do that with the classy pair of UV jeans. Available at Barneys COOP and Barneys New York, these jeans would look normal in the day light. However, as night falls and it gets darker, they turn into a cool neon green color. A nice way to light up the dance floor we say.
UV Books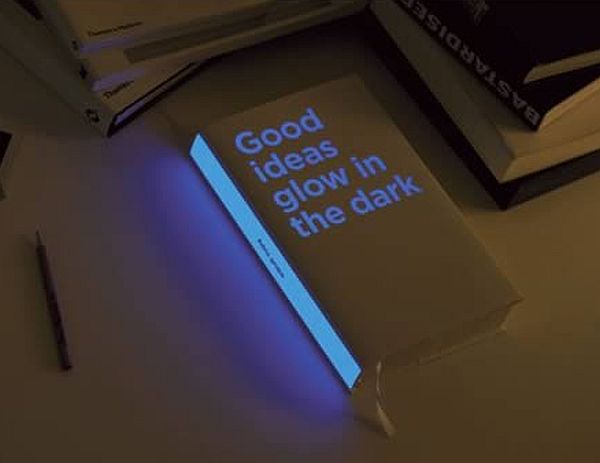 No one can argue that ideas or lessons in a book can simply illuminate their future, but what do you say about the book that features an UV strip to grow literally in the dark. This is possibly the reason the Adris group came up uniquely designed ultraviolet annual report "Good ideas glow in the dark" dedicated to its 3000 or more employees. A quick look at the book will indicate that the night will be the best time to read it.
UV Bubbles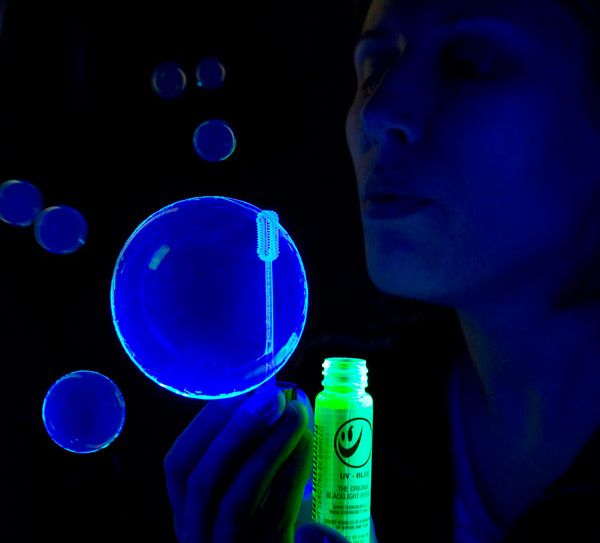 Bubbles are fun to play with. However, playing with UV bubbles takes the fun to a completely new level. Named Tekno Bubbles, these UV bubbles contain molecules that absorb light from a UV source and then emit them. The bubbles come in variants of gold and blue and can be a real delight to play with, especially for children.
UV Toilet Paper
Got stuck in the bathroom in the dark with no idea where the toilet paper is? Well, now you will not have to face this scenario again, if you opt for the UV toilet paper. Absorbing light throughout the day, the UV toilet paper starts glowing in the dark, thereby illuminating the entire bathroom, in case of a sudden power cut.