The world as we know is evolving rapidly. So is the sense of fashion in the minds of people. While most of these fashion statements stand out for their uniqueness and creativity, some of them become popular for their weirdness. Here are some of those fashion designs that will leave you stumped.
Banana Shoes from Kobi Levi: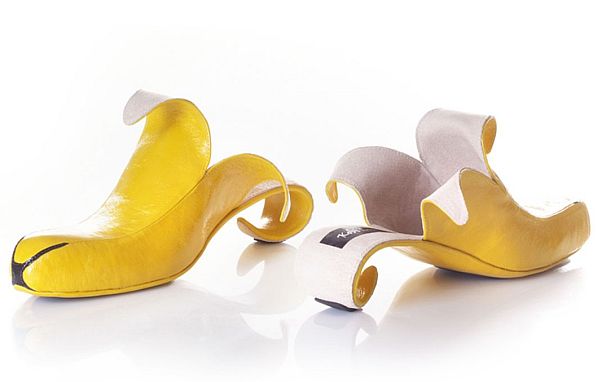 Israeli designer Kobi Levi is known for some bizarre fashion statements. However, nothing beats that more than the brand's attention seeking banana shoes that literally look like you are walking wearing giant bananas. Worse yet, the brand came up with a one of a kind Kobi Levi Gum Heels, shoes with heels made of hardened gum or so it called. Now who would want to walk around in shoes with heels that contain gum?
Diamond Nail Polish: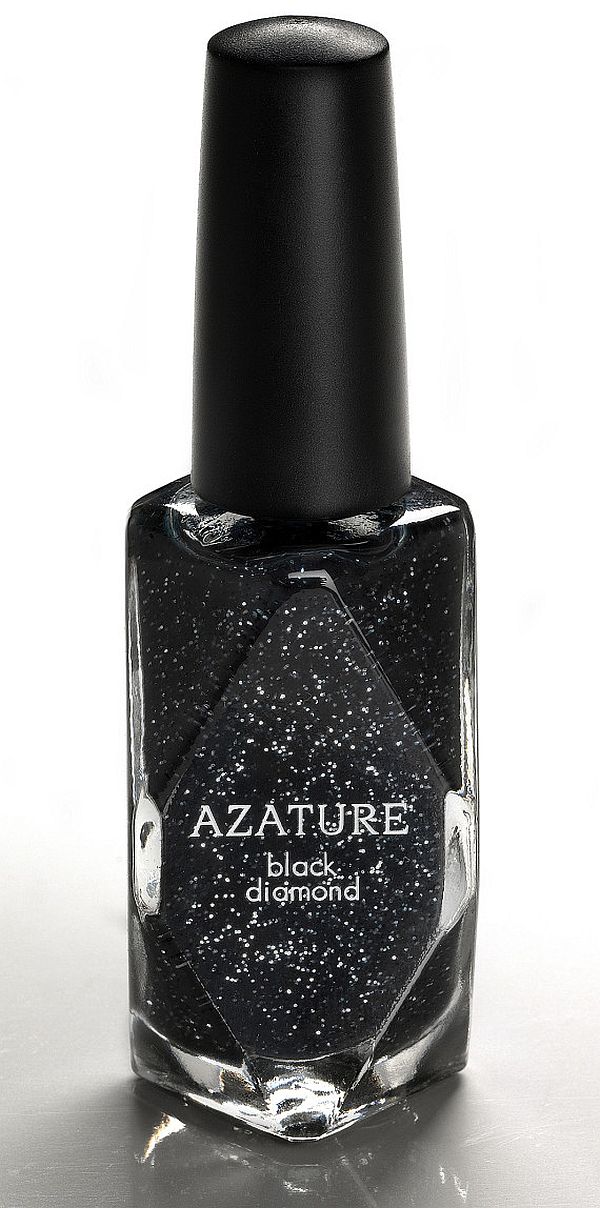 We have heard millionaires splurge on the costliest of stuff on the planet. However, this one takes the cake when it comes to spending millions for something as simple as nail polish. However, here we are not talking about any normal nail polish. The bottle shown here contains nail polish that actually contains diamonds, about 267 carats of diamonds to be exact. The price of this miniscule bottle is whopping $250,000.
Denture Boots from Dare to Look: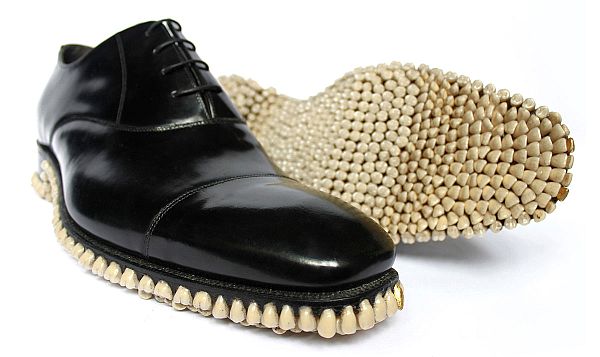 Want to make a splash at your friend's Halloween party? Well then, recreate your own evil impression of the tooth fairy and walk in with a pair of tooth extractors. The icing on the cake is that these denture boots feature soles fitted with hundreds of teeth! In addition to giving you an excellent grip, these boots would be the cynosure of all eyes at the party.
Wine Dress from Donna Franklin: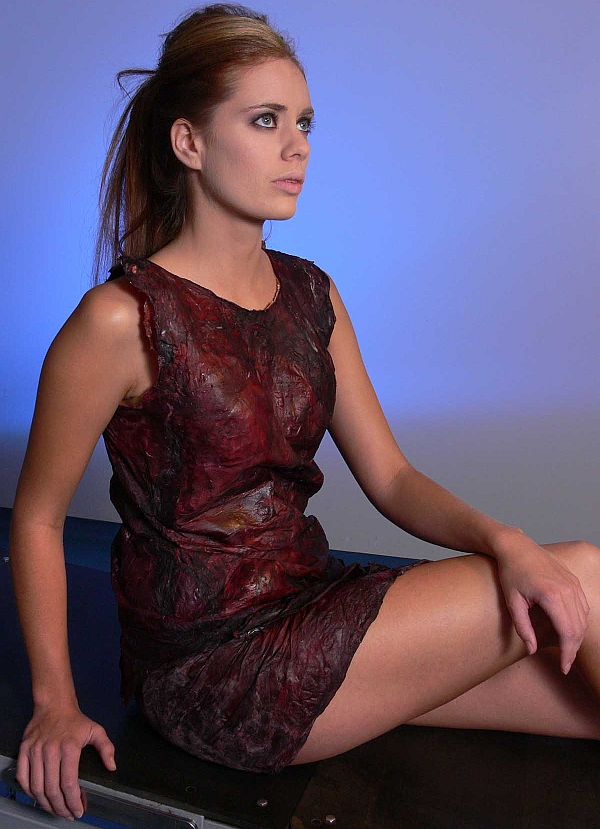 Welcome to the age of the cocktail dress technology. Designer Donna Franklin has teamed up with a group of scientists from the University of Western Australia to make a dress from wine. The team uses special bacteria to ferment the wine and then transform it into a thin sheath of skin that you can wear as a dress.
Stingray Shoes: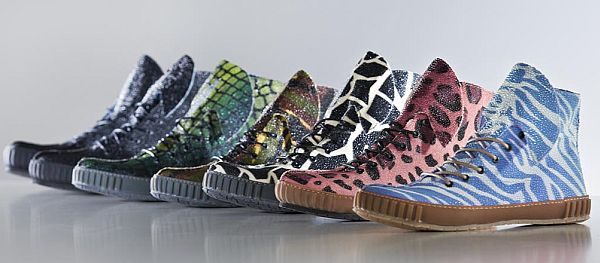 PETA officials literally screamed horror when they fell for a Dutch Designer's elaborate hoax of using stingray DNA to create shoes. Obviously, this was not the case and the designer cleared the air by revealing that the custom shoes resembling the design on a stingray's body were actually painted that way.
Summary
Here are some of the bizarre fashion trends we have come across in recent times. These trends take the cake, when it comes to weirdness, and would surely catch the attention of onlookers if spotted on the streets.