When winters come to our mind, the first thing we think of is snuggling up in our blankets with a steaming mug of hot chocolate and of course, the holidays. Apart from that, sweaters and boots are the next things that come to our mind. Winters are all about knits and boots but many people assume that one has to compromise on style in order to stay warm. The reality is far away from this assumption, if anything, winters are a great time to bring up your style game. Here are few cool street outfit ideas you must try this winter.
Layers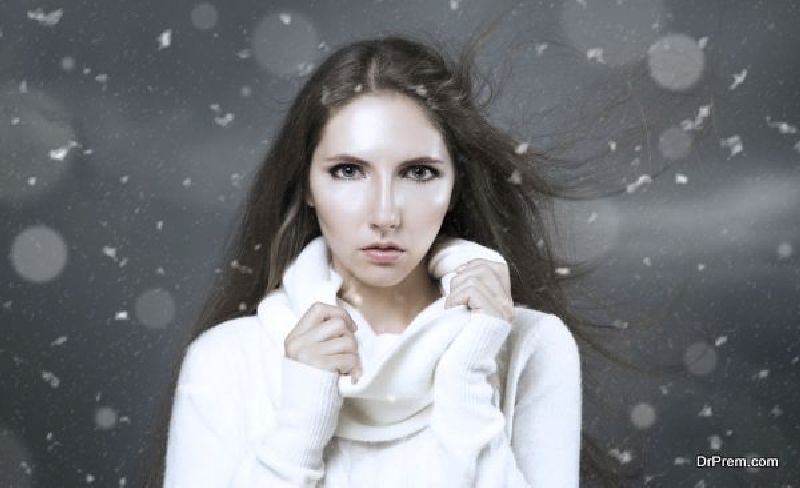 Wearing plenty of layers is definitely better than wearing one thick sweater. Layers keep you warmer than a single thing. Don't be afraid to put on as many layers as you can experiment. Go bold with patterns, colors, and textures.
Faux Fur
There is no justification good enough for why animals should be sacrificed for the sake of fashion. Furry coats and look great but always go for faux fur to keep the animals from being slaughtered for fashion. Invest in a good quality faux fur coat and pair it with leggings and mid-calf or ankle boots for a classic winter outfit that never gets old.
Overalls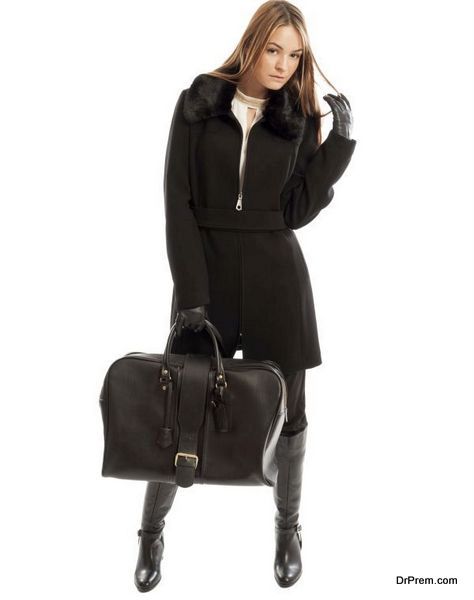 Who said overalls can only be worn during the summers? Instead of tucking them away wear your overalls with a sweater underneath and a coat over it during winters. A pair of oxfords will complete the whole outfit and you are good to go.
Sweater dresses
For girls who aren't ready to give up should definitely give sweater dresses a try. Not only are they functional and keep you warm but there are so many ways to wear them. A short sweater dress can be worn with thigh high boots, and a long midi sweater dress would go well with ankle boots. Throw on a jacket and your ensemble is complete.
 A long coat
Long coats are one of the must-have pieces for this winter. They will keep the cold at bay all the while making you look uber chic. You can choose from neutral colors like grey, beige, brown, black, and off-white or go for a checkered one. Style it with a pair of skinny jeans and ankle boots.
Chunky knit scarves
Adding a scarf to your outfit instantly perks it up. Throw on a chunky knit scarf that adds more than just beauty to your look. It is a functional accessory that keeps you warm and toasty and a must have for this winter season.
Midi skirts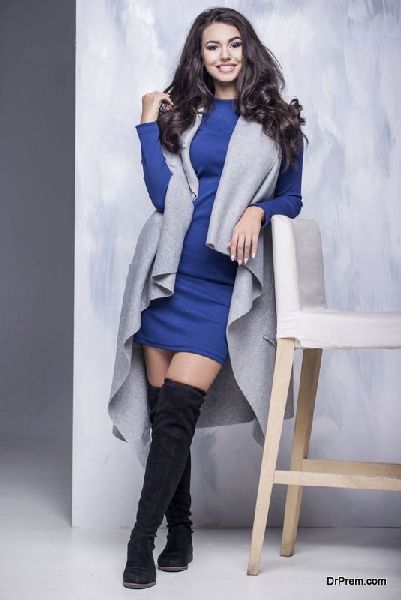 If you have got a few great mid skirts, there is no reason for why you shouldn't wear them in winters. Wear them with loose sweaters and ankle boots. And if it is especially chilly outside, wear a pair of stocking underneath them; fashion should not necessarily mean compromising on functionality.
Oversized cardigans
Jackets and coats are great but a third layering option is a chunky knit oversized cardigan. It can be styled with a scarf and a pair of skinny jeans with a beanie and a pair of ankle boots to finish off the look.
Thigh high boots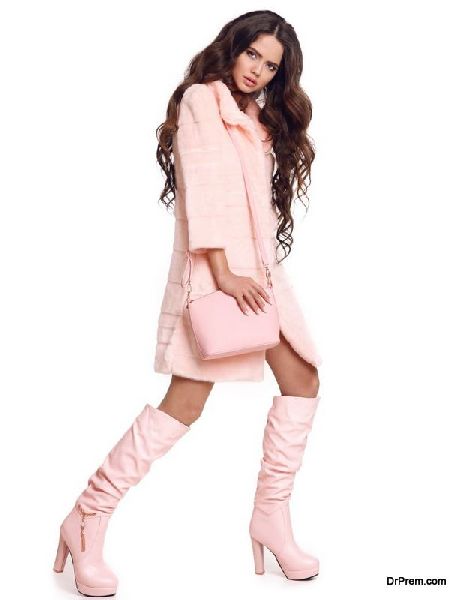 A good pair of thigh high boots are a must-have for a girl who wants to take up her style game up a notch. They can be worn with sweater dresses, jeans, and mini-skirts. They look great and carry with them an extra incentive of making your legs look a mile long.
Turtlenecks
Turtlenecks are a basic sweater that everyone must have in their winter closet. They keep you warm and are most definitely stylish. They are an evergreen piece of winter clothing that you must invest in.
Denim jackets
Denim jackets are such a versatile article of clothing. You can wear them during fall, winter, and sometimes, in summers as well. To wear denim jackets during winters, wear them with a mini skirt and boots.
You can also create the popular denim on denim look and get creative with layers. Wear it with a chunky knit scarf and a sweater underneath to keep yourself warm while acing your style game.