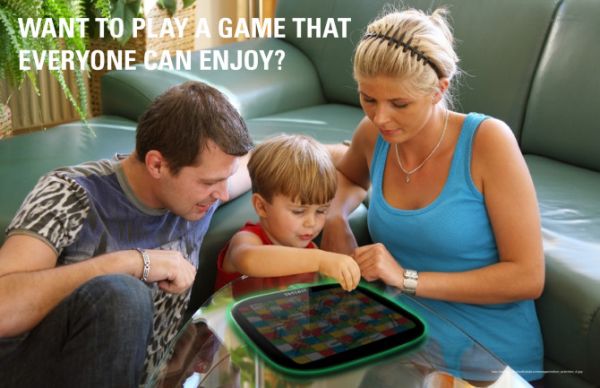 Modern family life is facing challenges on many fronts. Social values in the 21st century have been heavily influenced by new-age technology that has invaded our homes and workplaces. No other social interaction has suffered from the technological boom as much as the familial interaction. Both adults as well as children choose to spend more time "hanging out" with their friends on online forums or using gadgetry like cellphones, computers and television than spend time with their family. This has lead to the weakening of the family structure. But designer Haemi Yoon has come up with a way to subvert the negative impact of technology and use it to bring the family closer.
The CUE concept aims at finding common entertainment needs among family members and giving them a shared platform to experience it together. CUE draws from the technological environment that currently surrounds most people and reintroduces it in a unique and fun way for the whole family to enjoy.
The concept mimics the emotional bond that people in the modern world have developed with their gadgets and uses the same to engage and connect them to their family members. The concept features a powerful communication suite that connects users to their friends and family via a full screen video chat application that can connect to other video-enabled devices with ease. The same interface doubles up as a digital photo frame allowing users to store videos and pictures of loved ones closely. CUE also comes with an interactive gaming feature which can be enjoyed by the whole family.
The device is designed to work in both the keypad as well as touchscreen mode. The tablet-style device features a clear acrylic silk display that is sprayed black to provide optimum visuals. The ABS case comes finished in a dewy pearl white make with a perforated black ABS speaker mesh allowing sound clarity. The device comes with a sandblast-finished anodized charcoal black milled aluminum dock that provides the gadget a stable base.
The design was awarded the bronze prize at the Samsung Global Design Membership Competition. The design was developed as a collaborative effort by Samsung Design, America with the team being composed of Haemi Yoon, Tyler Moffet, Prashant Desai, and Jason Chung.
Via: Haemi Yoon