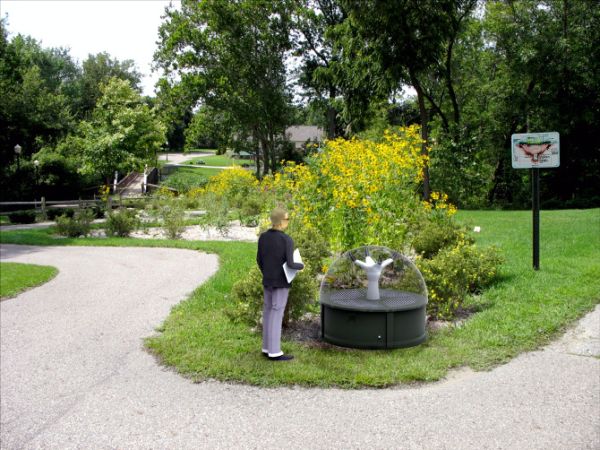 We are not aware of the threat that malaria poses to the world until we come across the statistics. With nearly 3.3 billion people at risk of being infected, malaria is one of the most potent killers in today's world. Being sensitive to this issue, California-based designer Paul M. Wood has come up with a unique device, named the Eco-Magnet, to battle the malaria menace.
The Eco-Magnet is created as a tool that can be installed in public places, like parks and recreation departments, by government agencies. The device works on multiple levels; it attracts and kills mosquitoes that can infect humans. In this way, it also helps in cleaning toxins from the air.
Unlike other bug zappers in the market, the Eco Magnet uses sunlight to convert water into carbon dioxide inside the main chamber of the device which is laced with ocetinol to give it the guise of human scent. This attracts the mosquitoes to the chamber and lures them inside where they are trapped and ultimately dehydrated to death. The dead mosquitoes are collected in a bin stored in the lower half of the device inside a removable bag that can be disposed by park employees biannually.
Each titanium dioxide coated dome also helps remove toxins from air and has a life span of 15 years, making it an economically viable installation for government agencies. The designer has not mentioned what the device would cost a private agency or person to purchase, install and maintain; but whatever its cost, it is not more than protecting lives of people from deadly malaria.
Via: Paul M Wood