Whether you're aiming to impress your guests or planning to put your home on the market, first impressions matter. When visitors pull up to the front of your home, their first glance will make a great lasting impression, and you don't want it to be formed by out-of-date windows or a drab exterior.
Luckily, there are many things you can do to help boost your curb appeal, from significant upgrades that will add value to your home to budget-friendly quick fixes that are simple but necessary. Here are a few things you can do if you want to make the best possible first impression on anyone arriving at your home.
Upgrade your Windows
Windows give a home a sense of personality and character. Upgrading your old windows to suit your taste and compliment your home's aesthetic will provide an instant enhancement to your home's curb appeal. On your own or working with professionals, you can choose the perfect window sizes, styles and materials that best suit your home and your individual preferences to make a great lasting impression.
Property Points
A well-maintained property gives off a sense of care and cohesion that leaves a lasting impression. On the other hand, if your grass is too long or has brown patches, you have piles of wet leaves waiting to be raked, or cracks in your walkway or driveway, you'll leave the impression that you don't care about your home or property. Keeping these parts of your property properly maintained will score plenty of points.
Lights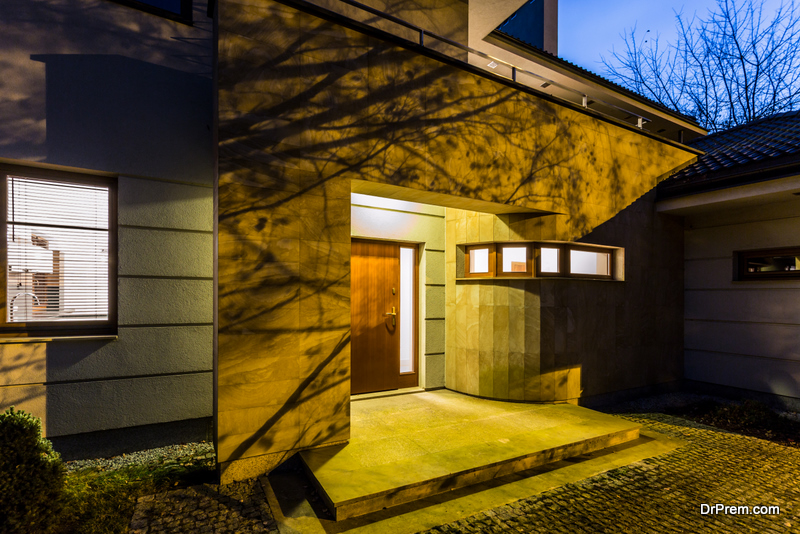 Dark porches and entryways can give off a cold or gloomy feeling while being a security and safety hazard as well. A dark walkway is just asking for someone to trip, and good lighting can help to deter burglars. Ensure your front door is adequately illuminated for any guests arriving to make the area brighter, and if you have a walkway, try adding lanterns on either side to welcome visitors.
The Little Things
You may not think items like your mailbox, house numbers or door locks are very noticeable, and they may not be to you as you pass by them every time you enter or leave your home, but these small items can make a big first impression. When this hardware is dirty, dingy or dented, it can make your home seem unkempt. You may be able to get away with just giving these objects a good cleaning. However, you may want to consider upgrading them. If you do, make sure you keep the aesthetics of these elements consistent and complementary to each other for a well-put-together look.
A final note
These are just a few of the many things you can do to improve your curb appeal for potential buyers or as you welcome guests and visitors back to your home over the holidays. Once you've implemented them, it may make you feel like you're returning to a brand new home as well.
Article Submitted By Community Writer